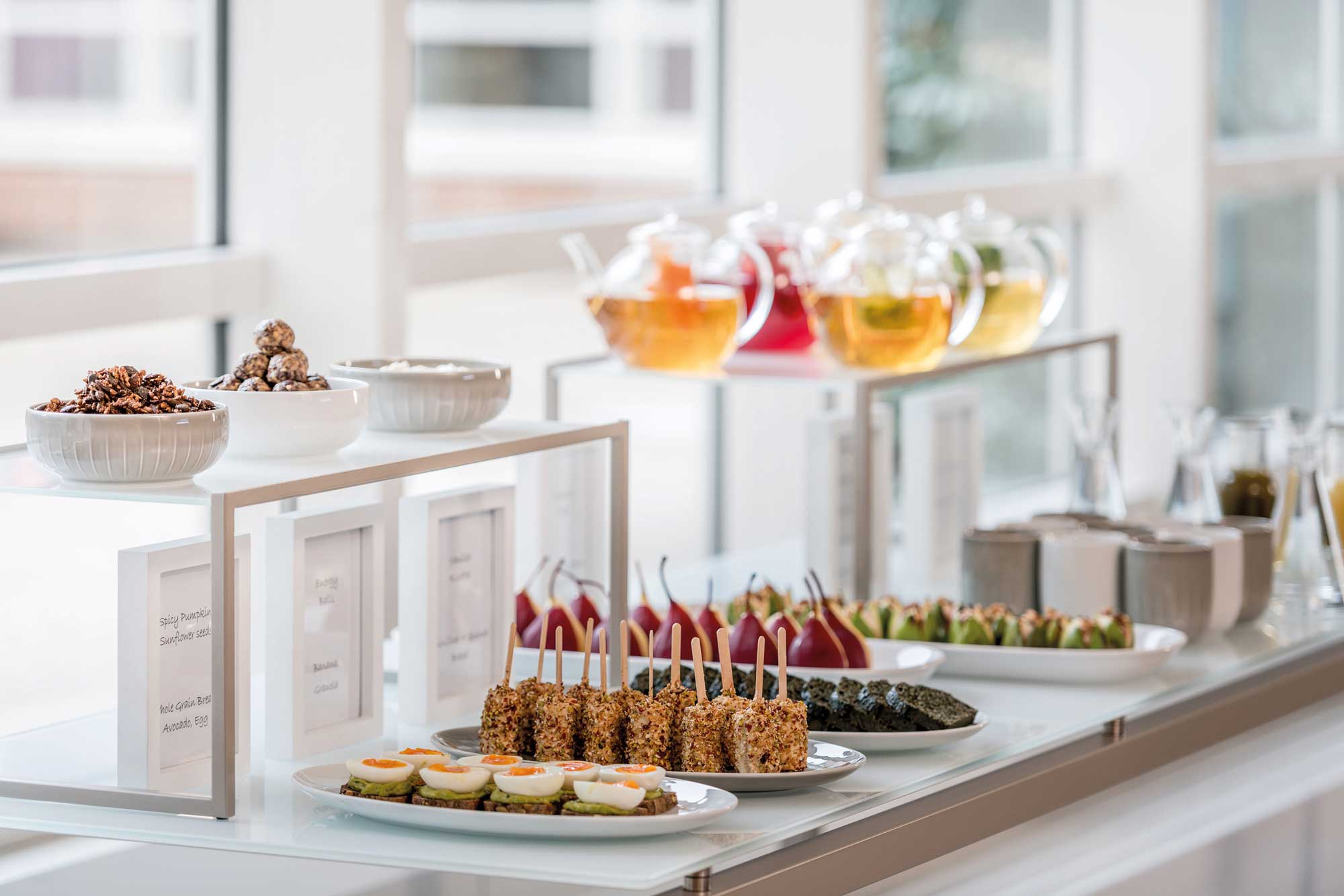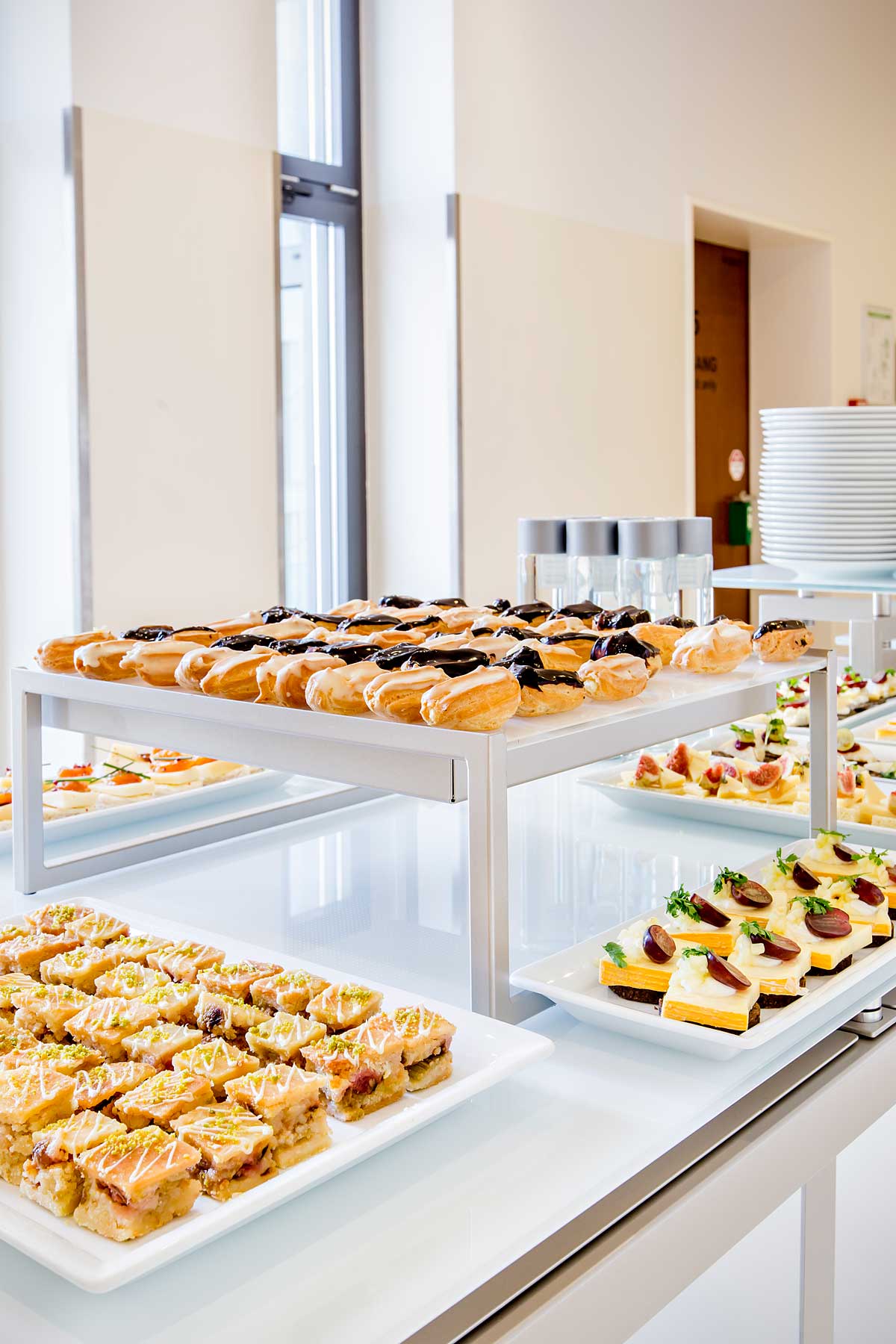 The VENTA TABLE RISERS have been developed to complement the STAGE buffet table system. As with the table system, there is one STAGE_ETAGERE in size L, one STAGE_ETAGERE in size M and two small STAGE_ETAGERE in size XS. The shelves can be placed one below the other to save space. By using the shelves, the table surface offers more space and the additional elements visually give the buffet a more interesting appearance.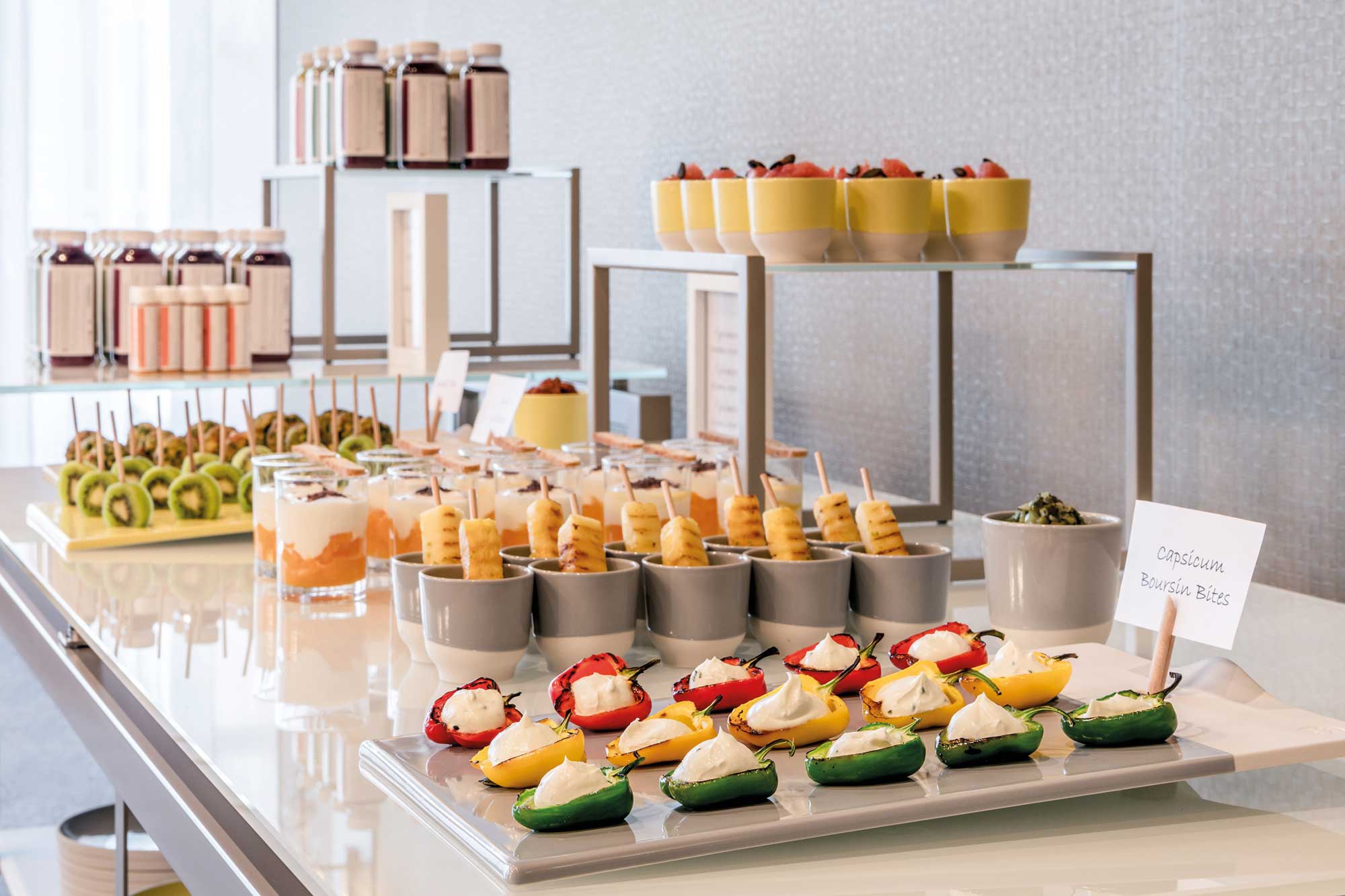 The shelves always consist of a metal frame and a table top or support plate. The metal frames are made of a square tube measuring 15 x 15 mm and are available in many different colours. The lacquer is a powder coating (lacquer with pearl mica effect), which is baked at 180°C and thus gives the frame robust and long-lasting properties.
The base plates are available in 6 mm glass or 10 mm compact plate. All color variants of the table tops from the buffet table system are also available in the version for the TABLE RISER. VENTA equips all ETAGERS on the underside of the frame with anti-slip rubber feet.