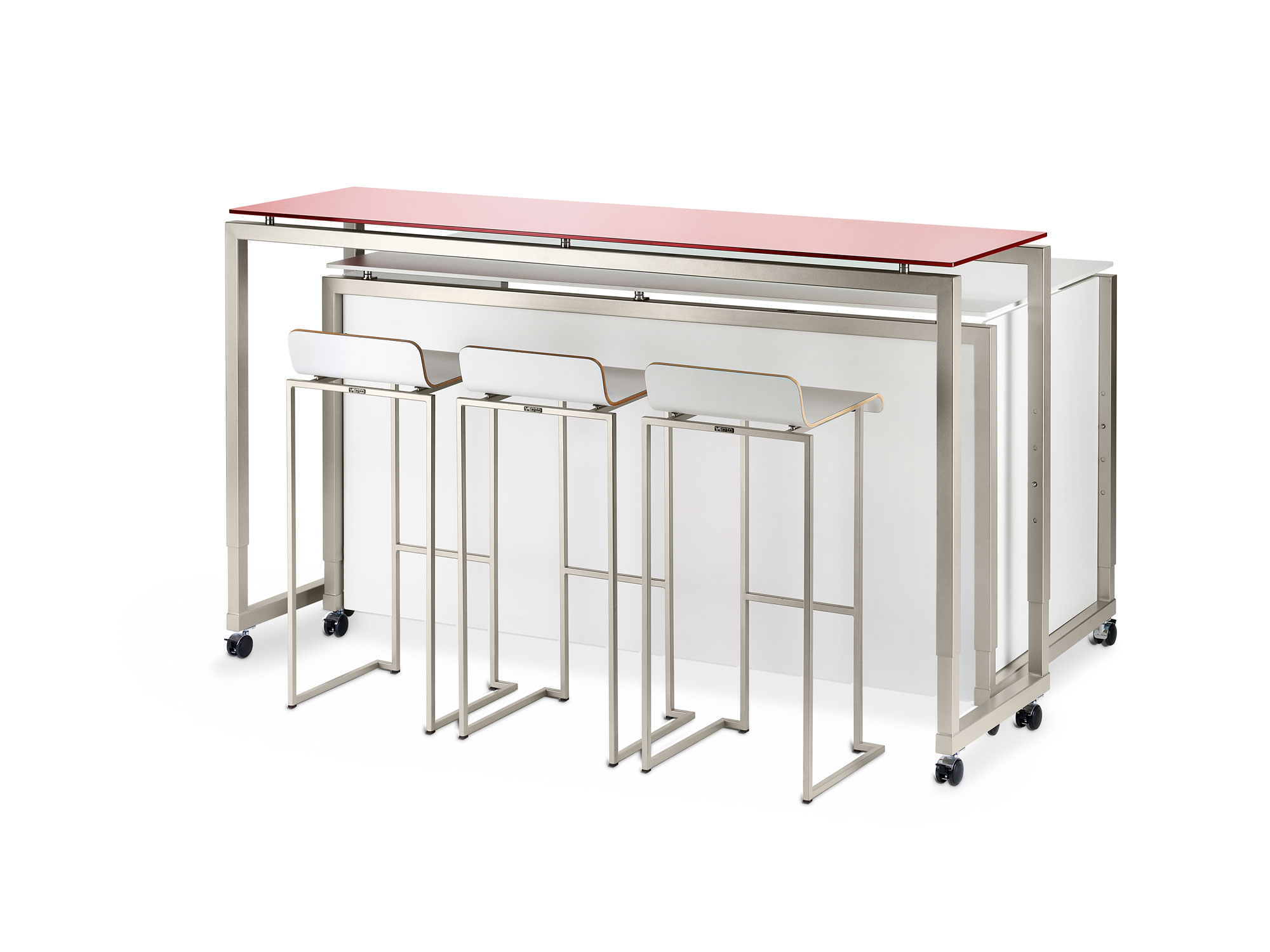 The mobile bar – a design experience, with an exclusive, modern design, flexibility and versatility.
The proven STAGE buffet system from our VENTA Interior range can be converted into a mobile bar. Instead of the existing glass tops in all versions, we have extended our portfolio with an additional table option. The compact panel is a heavy-duty plastic surface.
We use this top as a table top and also as a cover, which in no time at all creates a mobile bar from a STAGE buffet table. A front panel is attached to existing metal adapters on the long side, then two side panels with special connectors on the front panel without tools and then the table top, which also consists of a compact top. Mount the table top and the mobile bar is ready!
To make it perfect, all you need is another piece of furniture from the STAGE Buffet System. With the buffet table STAGE_50_L as counter, the mobile bar is ready for use. The STAGE_50_L table top can consist of a glass top (particularly effective with a colored lacquered underside) or a compact panel. There are almost no limits to the possible combinations. The mobile bar can be adapted to the color theme of the room or the event theme.
We offer two standard versions of the mobile bar – the table frames in the standard colors anthracite and champagne as well as the table tops and covers in anthracite (ceramic anthracite) and white (premium white).