Transport and Storage – Safe and Convenient.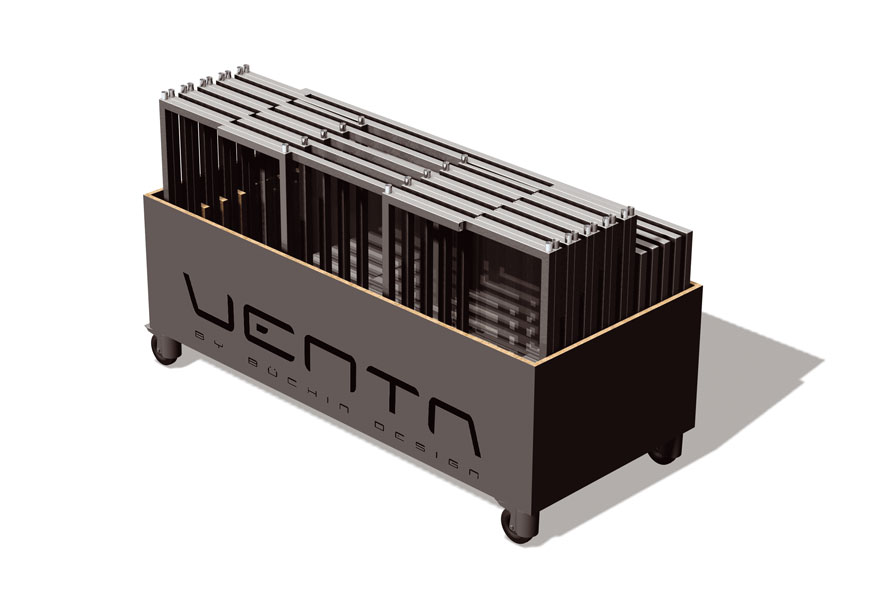 The VENTA trolley system ensures the transport, storage and fast and convenient assembly and dismantling of several buffet or cocktail furniture units, each of which is disassembled into individual parts. A specially developed trolley is available for all VENTA furniture. The dimensions of the trolleys can vary depending on the function and size of the furniture in question. However, the functionality of the trolley system remains the same for all variants.
Thanks to the intelligent design, the space required for ten VENTA cocktail tables, for example, is less than half a cubic metre. There is no need for individual packaging of all separate parts. The trolley can be easily moved inside and outside the house on four sturdy castors that rotate all round. With an additional textile protective hood, it remains permanently protected from dust. The trolley can be equipped with up to ten complete SET_70 high tables.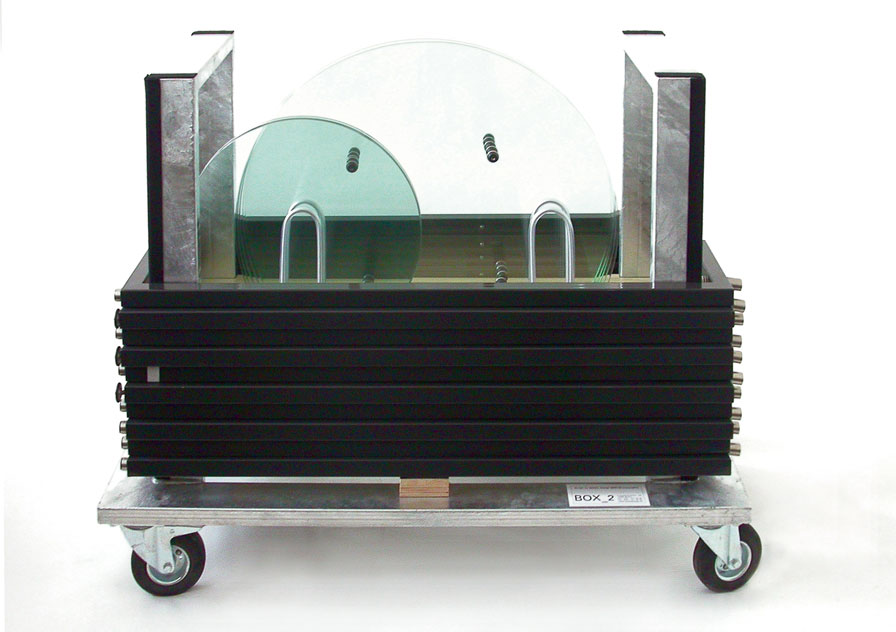 No packaging, no screwing – just unfold, screw the table top to the table frame and insert the lower shelf. That's it!