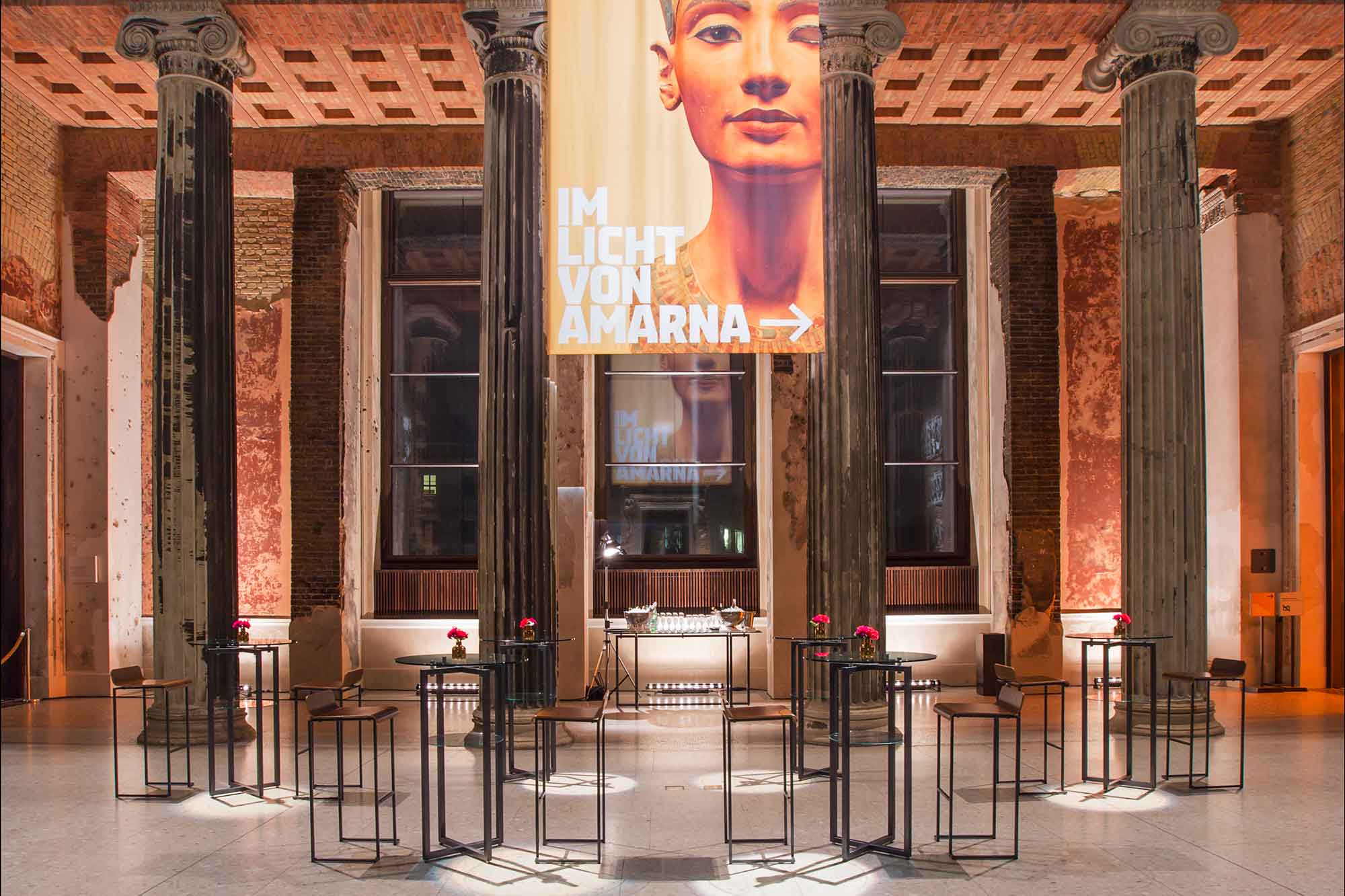 Cocktail Receptions can be Set Up
in a Few Simple Steps and Without Tools
The VENTA cocktail table SET_70 is mainly used for cocktail receptions, which take place before the actual event. It can be set up in a few simple steps and without tools. Each cocktail table is equipped with a shelf which allows the decoration to be placed under the transparent glass top and thus create more space on the table top. Alternatively, the shelf can also be dismantled and replaced by an attractive LED light frame. The lighting frame is an eye-catcher and gives the event a special atmosphere. In addition to cocktail tables with round or square table tops, VENTA also offers its own bar stools. The stool is elegantly designed, very easy to stack and can be stowed away in a trolley just like the cocktail table.
The special VENTA MOBILE BAR also finds its place in the cocktail area. The bar consists of a combination of VENTA buffet tables. The STAGE_80_M table is clad on three sides with BLINDS and thus offers storage space under the table surface for necessary supplies such as refrigerators, drinks supply or waste disposal. The buffet table STAGE_50_L is pushed over this bar counter and adjusted to a height of 108 cm. The bar counter table top is optionally made of glass or compact plate. The STAGE_50 buffet tables with a depth of 50 cm can also be used here as an alternative to the cocktail tables. Adjusted to a table height of 108 cm, they offer space for a relaxed get-together and can also be used together with the bar stools.