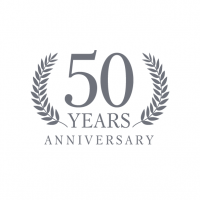 50 Years Anniversary of Büchin Design
A company creates history.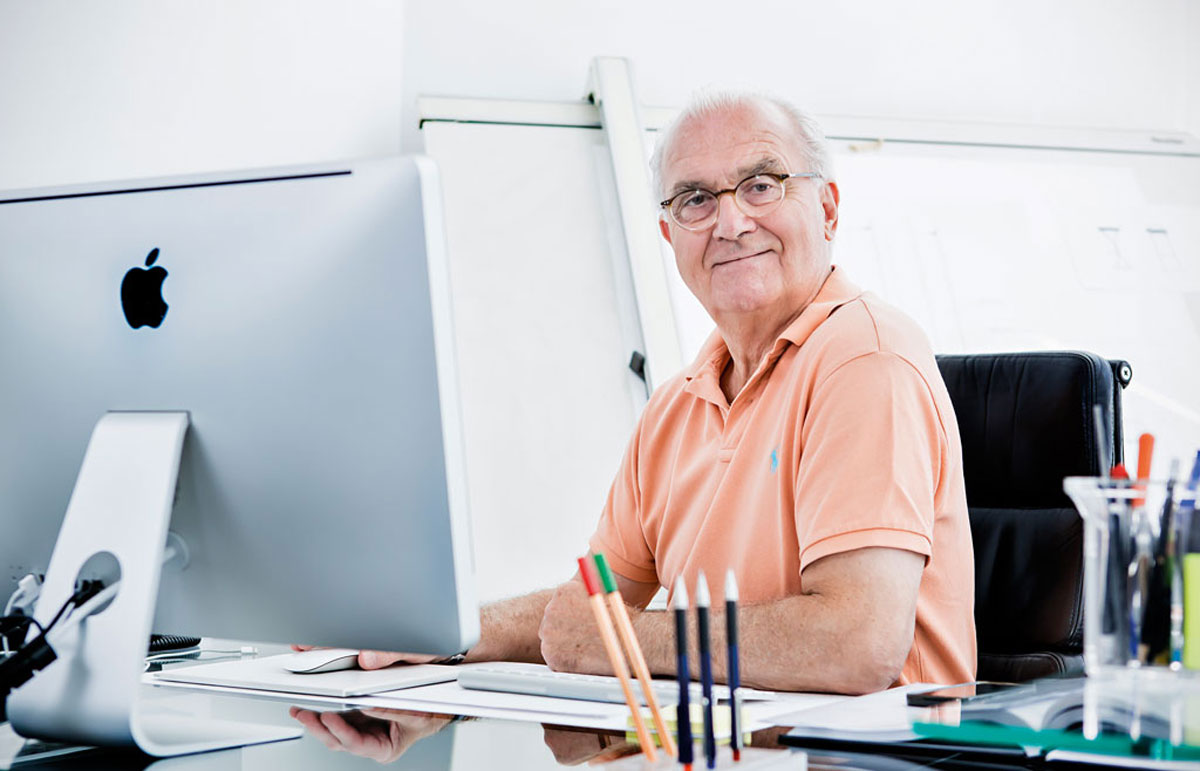 Before deciding to found the company, he worked as an assistant to his professor at Berlin University of Arts and gained experience as a technical and design development manager at an engineering company.

The political situation in Berlin at that time did not make it easy to set up the business. Nevertheless, Büchin Design developed very well. The industry quickly took note of the design services of the young company, leading to growing demand.
Karl Büchin expanded his team of designers, graphic artists, engineers, modellers and office staff in order to meet the growing demand professionally.
Büchin Design in many everyday products
Büchin Design plays a key part in the design and functionality of many products. Many of these have enjoyed considerable commercial success and have received design awards both in Germany and abroad. For example, of ground-breaking significance was a telephone which Büchin Design designed at the start of the 1970s at the beginning of the digitisation age. The commonplace cradle was rejected in favour of a compact unit with an integrated handset. Büchin Design paves the way, other manufacturers follow its lead.
Büchin Design went from strength to strength and expanded its field of activity. Door handles, light switches, fountain pens, lamps, cable reels, printing machines and computer equipment – from hundreds of drafts came products which were, and continue to be, sold by renowned national and international producers. Büchin Design has even created graphic designs of train carriages and entire office equipment.
The dream of independently designed products
In addition to these attractive and successful, but ultimately, commissioned design tasks, Karl Büchin also cherished the notion of creative freedom and independence. The desire to create his own products became ever stronger. His new ambition was to draw up, design, calculate, produce and sell products through his own company.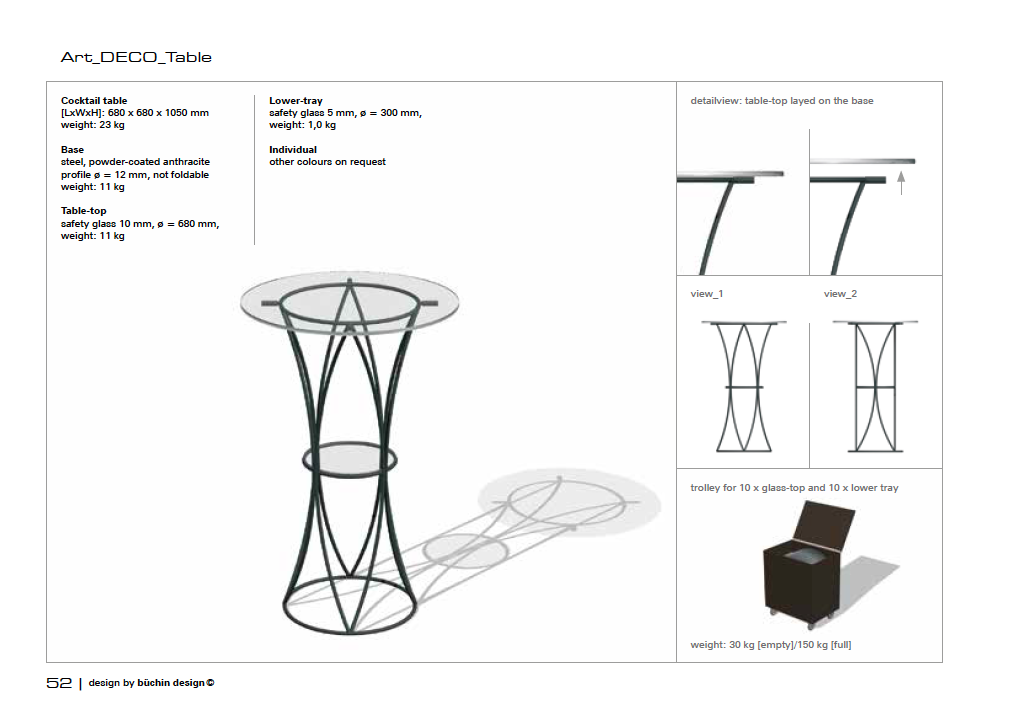 Soon, he had the opportunity to make this a reality. The reconstructed Hotel Adlon Kempinski Berlin wanted an exclusively designed cocktail table to mark its opening in 1997. The luxury hotel was impressed with the design provided by Büchin Design and around 100 units were produced. The cocktail table was a great success and further orders quickly followed, from customers throughout Europe and USA.
Opened out and stored up – simple and space-saving
Most hotels do not have a lot of space for storing furniture items. Buffet furniture that is easy to manage and does not require much storage space is therefore in great demand in the hotel, events and catering trade. But is that compatible with the highest design standards? Büchin Design convincingly shows that there need be no compromise between aesthetics and functionality. The company created a new brand – VENTA by Büchin Design. The registered trademark represents exclusive buffet furnishings which are attractive, practical and flexible.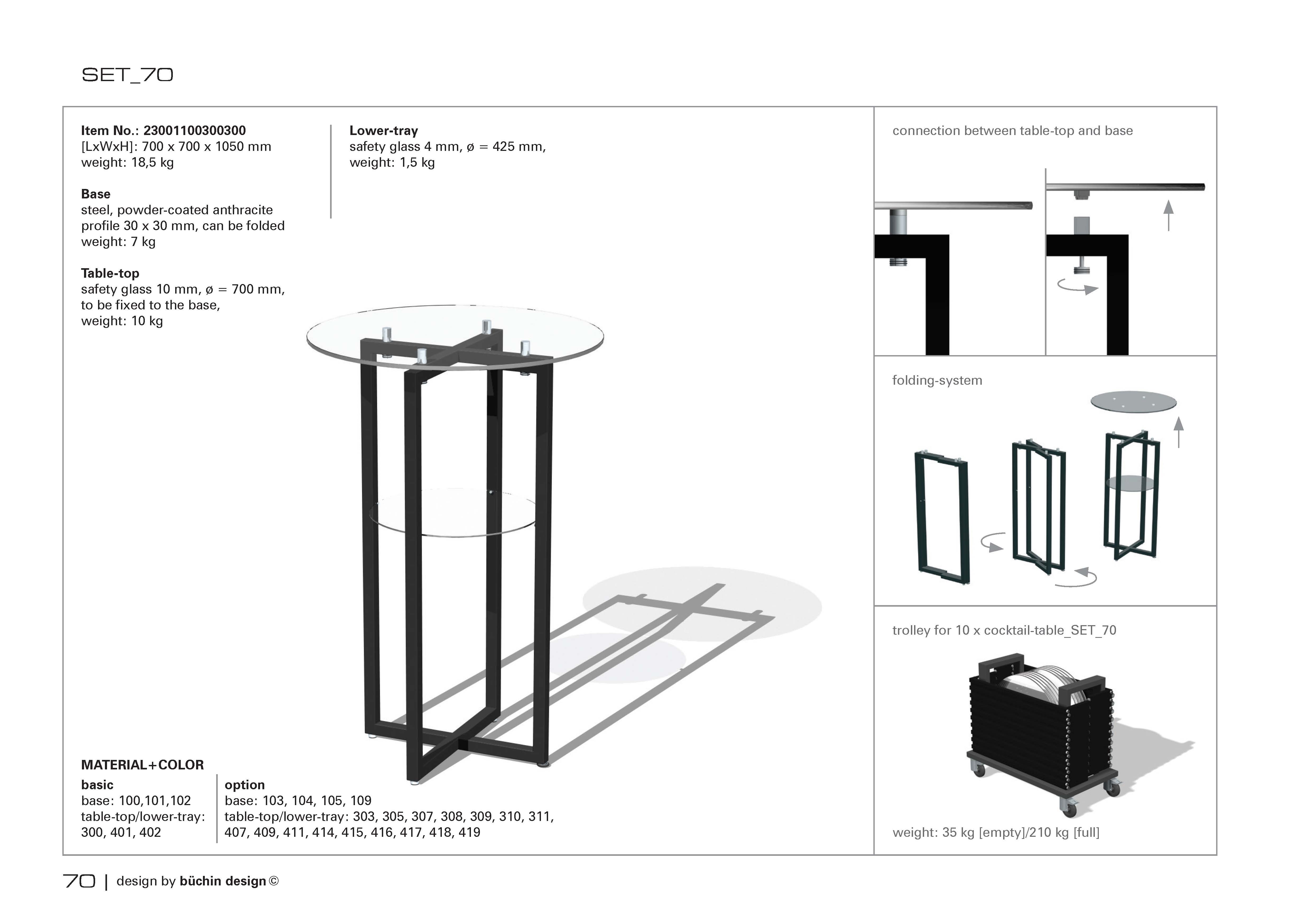 From cocktail tables to buffet ranges
VENTA by Büchin Design released its first product with the exclusive, foldable SET 70 cocktail table. This included a trolley on which ten of the cocktail tables could be transported and stored – with a total volume of less than half a cubic metre. The positive customer response inspired Büchin Design to make the VENTA system standard for its entire catering range and to respond to a wide range of demands through different shapes and sizes and new levels of flexibility.
Our STAGE buffet system is also well received thanks to its unique style of versatility. It consists of just two pairs of U-shaped parts and can be expanded in a range of different ways. The system can be adjusted in both height and width, allowing new and attractive buffet arrangements to be created time after time. As an alternative to the static buffet table, Büchin Design presents the active buffet table. A simple buffet table from the STAGE range can be converted into an induction heating table without any mechanical operation and fitted with other features such as cooling or teppanyaki. The STAGE buffet received the "TOP HOTEL STAR AWARD 2014" in the Usability category.
Design and functionality made in Germany
VENTA by Büchin Design has developed an excellent reputation in professional circles within just a few years. VENTA products are popular in the five-star hotel category and are well received by both guests and staff. Every unit that leaves our company has undergone stringent quality testing. All of our exclusive buffet furniture carries the label "Made in Germany".