Design Services
for Hotels, Event und Catering Companies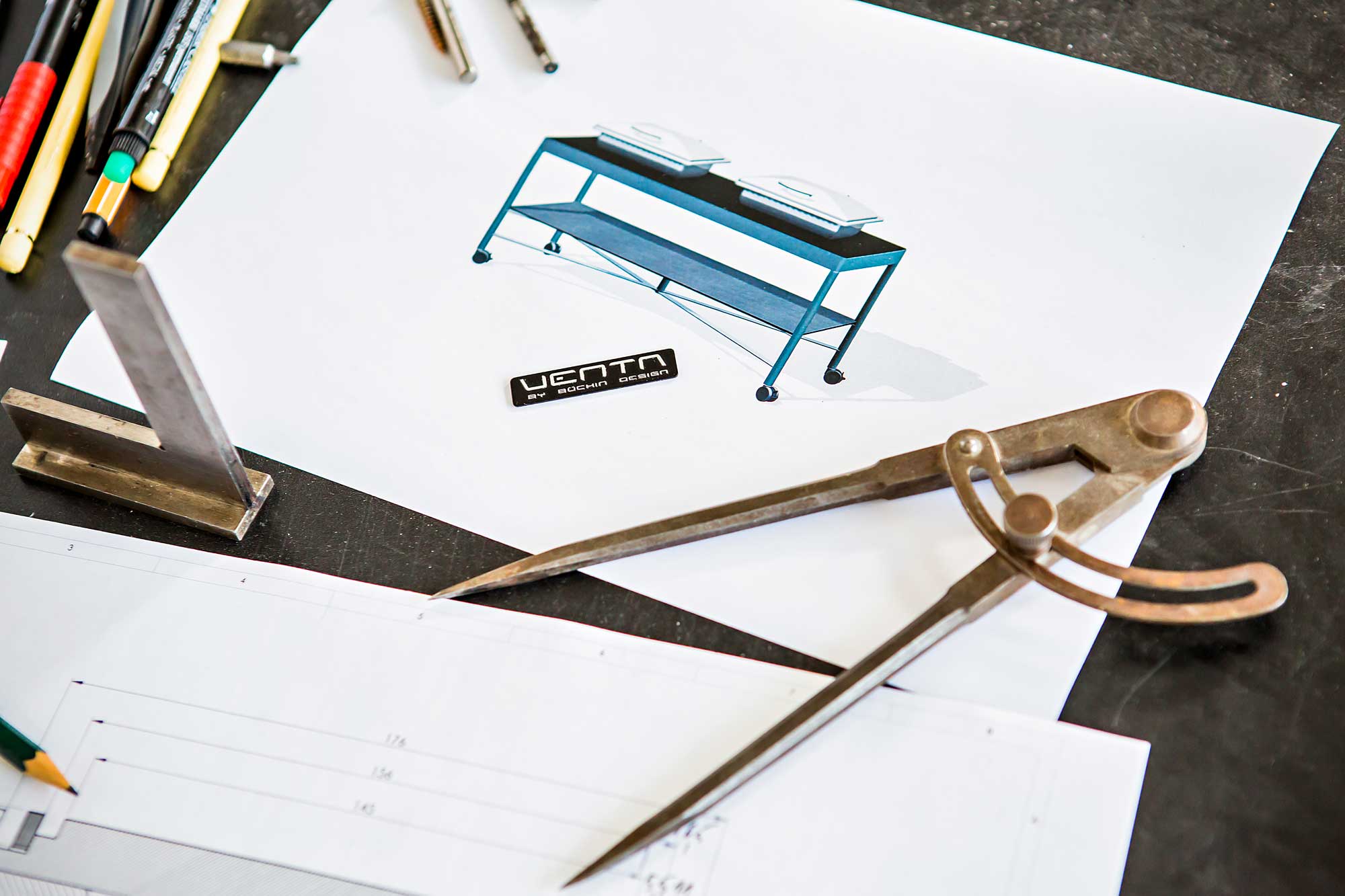 Büchin Design not only develops products for the VENTA Interior range, but also works on individual orders from its customers. In our in-house Design Services department, we work on special customer requests and perfect new ground-breaking design concepts. The original product design agency has existed since 1969 and continues to work on new design projects.
Specifically, we focus on exclusive buffet table systems for individual usage of warming and cooling devices as well as on events and catering furnishings for the upmarket hotel industry.
A combination of technology and stylish design are the perfect conditions to ensure successful product development.

The efficient working system of design/technology has proven very successful in communication with the hotel industry, as we are able to respond to individual customer requests. This gives us an excellent opportunity to respond to special requests that are outside the scope of the catalogue. Color, dimensions and many other attributes are all variable. Special requests in terms of design are also frequently incorporated. This unique opportunity for personalisation allows catering managers to achieve an exclusive buffet and room design with a range of individual touches.
With the registered trademark VENTA by Büchin Design, we have now achieved global renown. Our excellent reputation means that we have a commitment to continue to strive towards the highest quality and best service.
Unique procurement space for F & B managers