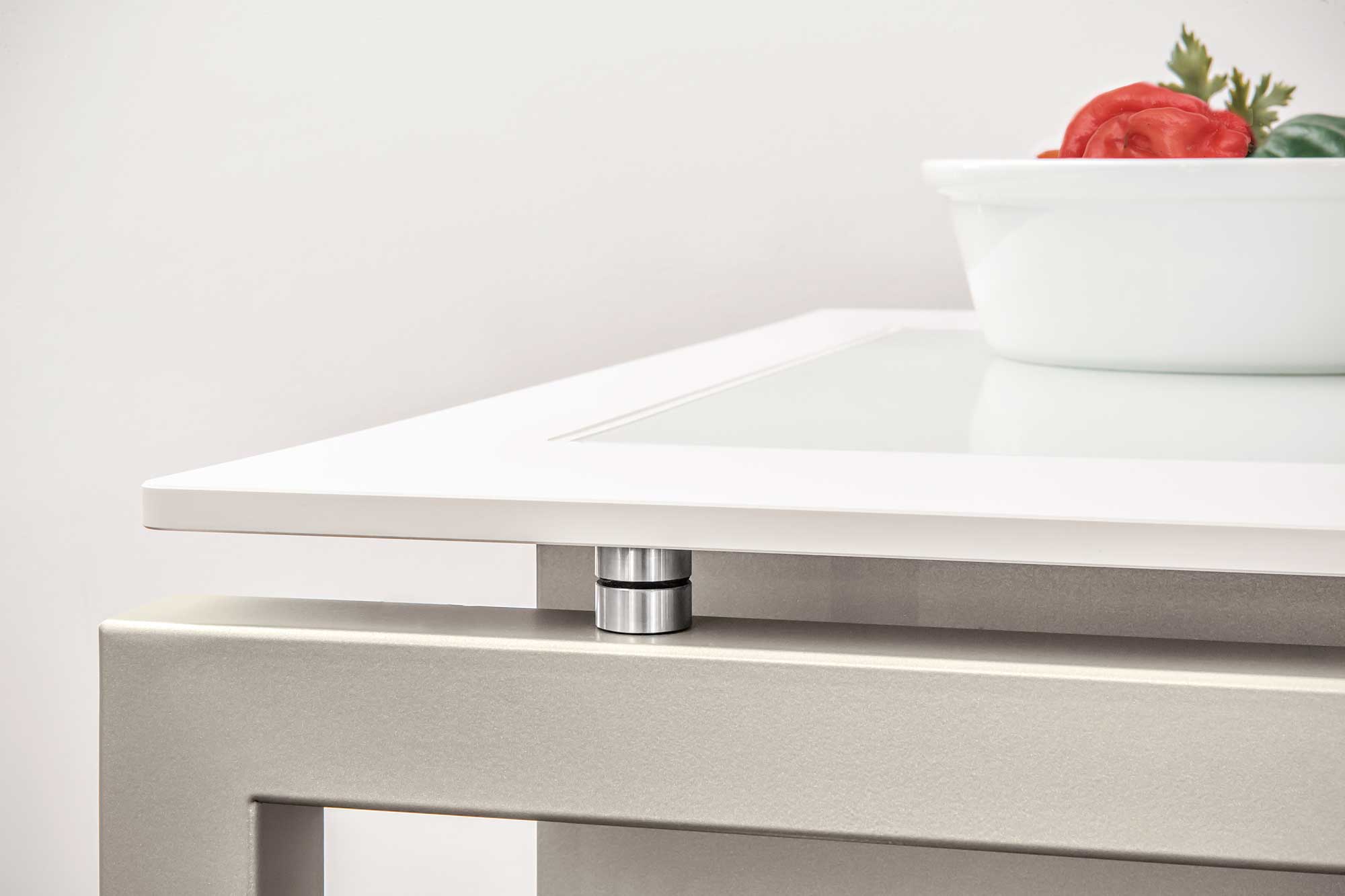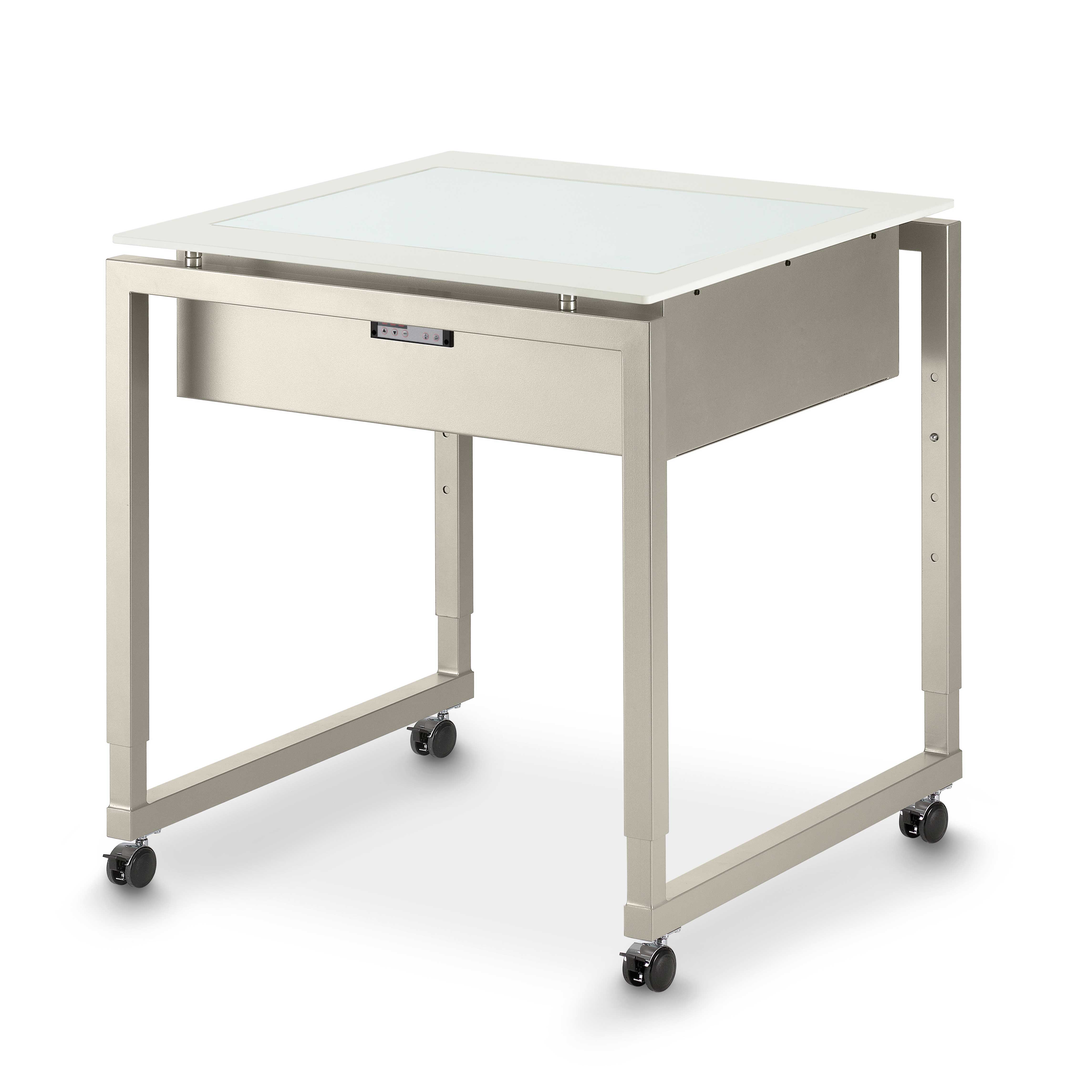 VENTA offers two different systems for cooling food. The passive cooling (STAGE_80_XS_COOL) takes place via cooling batteries, which are cooled in advance in the freezing room for at least 12 hours at -18°C. The cooling batteries are used to cool the food. These prepared batteries are then placed under a glass plate in a metal tub and offer a temperature of 5°C on the table surface for a maximum of 5 hours. This system is also available in COOL racks.
The second option for cooling (STAGE_80_XS_COOL+HOT) is an electrically operated cooling system, comparable to a refrigerator. A cooling liquid with -5°C is distributed via channels inserted into an aluminium plate, which guarantees permanent and constant cooling. A glass plate is glued to the aluminium plate, which forms a clean and hygienically perfect surface.
Another variant (STAGE_80_XS_BAIN-MARIE_COOL+HOT) is based on the same system and is integrated in a stainless steel tub. The 105 mm deep tub offers invisible cooling channels both in the base and in the side walls, which guarantee uniform cooling throughout the entire tub area.
Both electrical systems also allow a second type of use. By switching to the "HOT" mode, the heating wires, which are also installed in the aluminium plate and the stainless steel tub, are activated and heat the glass plate or the stainless steel tub to over 100°C. The heating wires are then switched to the "HOT" mode. All types of containers (metal, glass, porcelain) can subsequently be placed on the glass plate for heating.
The "BAIN-MARIE" version can be filled with water and operated like a CHAFING-DISH with GN inserts.