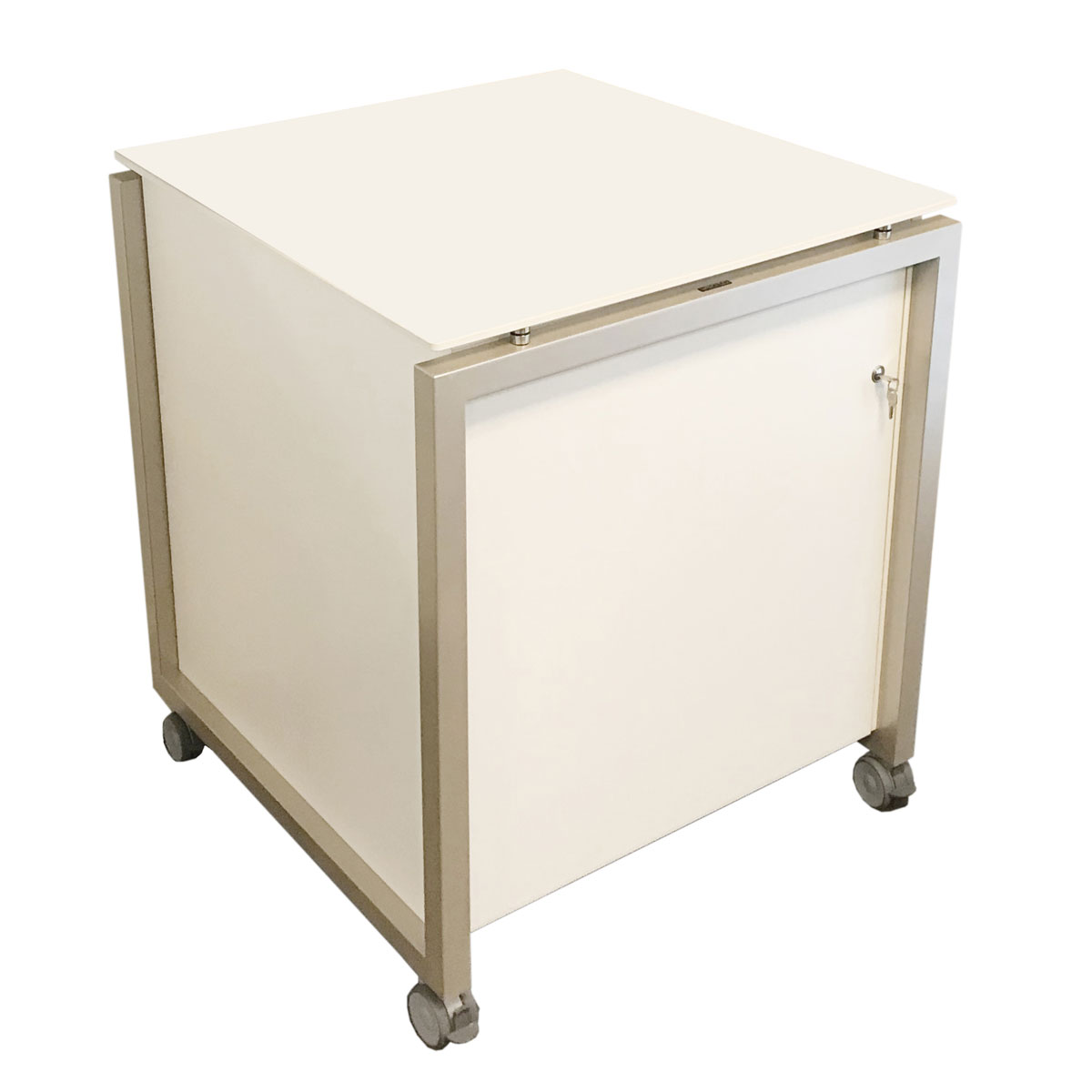 The CUPBOARD is a variant of the STAGE_COFFEE_STATION, which was designed as a lockable storage space. The cabinet has a perforated grid on the inside so that the two shelves supplied can be fitted at different heights as required. The door hinge is manufactured as either a LEFT or RIGHT STOP.
Like the COFFEE_STATION, the CUPBOARD always stands on the largest VENTA castors d = 75 mm. Currently there is only one available size of the CUPBOARD with the dimensions 80 x 80 cm and a table height of 92 cm.
The CUPBOARD is optically and dimensionally similar to a STAGE_Buffet table. It consists of a varnished metal frame with powder coating and has the same profile cross-sections of 40 x 40 mm. The storage space corpus consists of coated chipboard and is offered in various decor variants, analogous to the selection of the compact board.