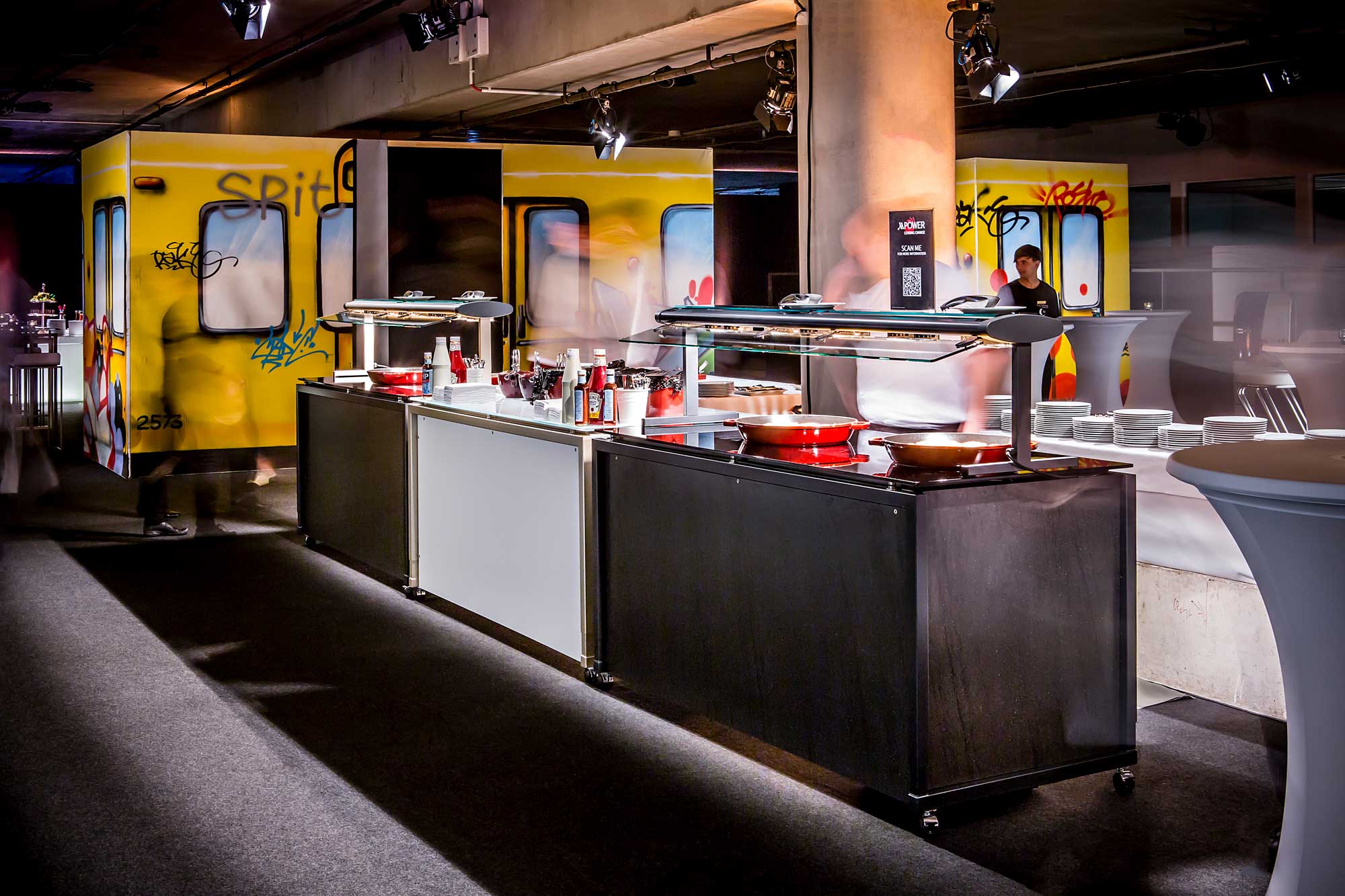 VENTA offers a buffet table system with integrated induction fields for keeping food warm.
The table surface of 179 x 79 cm (STAGE_80_M) has four marked surfaces (circumferential, thin line, 34 x 34 cm each). Induction pots and pans are placed on these surfaces, whereby at least two thirds of the cooking utensils should be within the marking. The table top consists either of a glass top with a lacquered underside or of a compact top, which is available in various decor variants.
The induction units are integrated into a powder-coated metal housing which is placed on the table frame. The induction units are operated via a button located directly on the front of the metal housing. Four power levels can be set on the appliance, which provide temperature ranges depending on the cookware to keep the food warm. Stage 1 (35-50°C), stage 2 (50-65°C), stage 3 (65-80°C) and stage 4 (80-95°C). Power is supplied via an EU standard cable, which is invisibly led to the floor in a cable duct on the table leg. The rear right or left table leg can be used as required, as both are equipped with a cable duct.