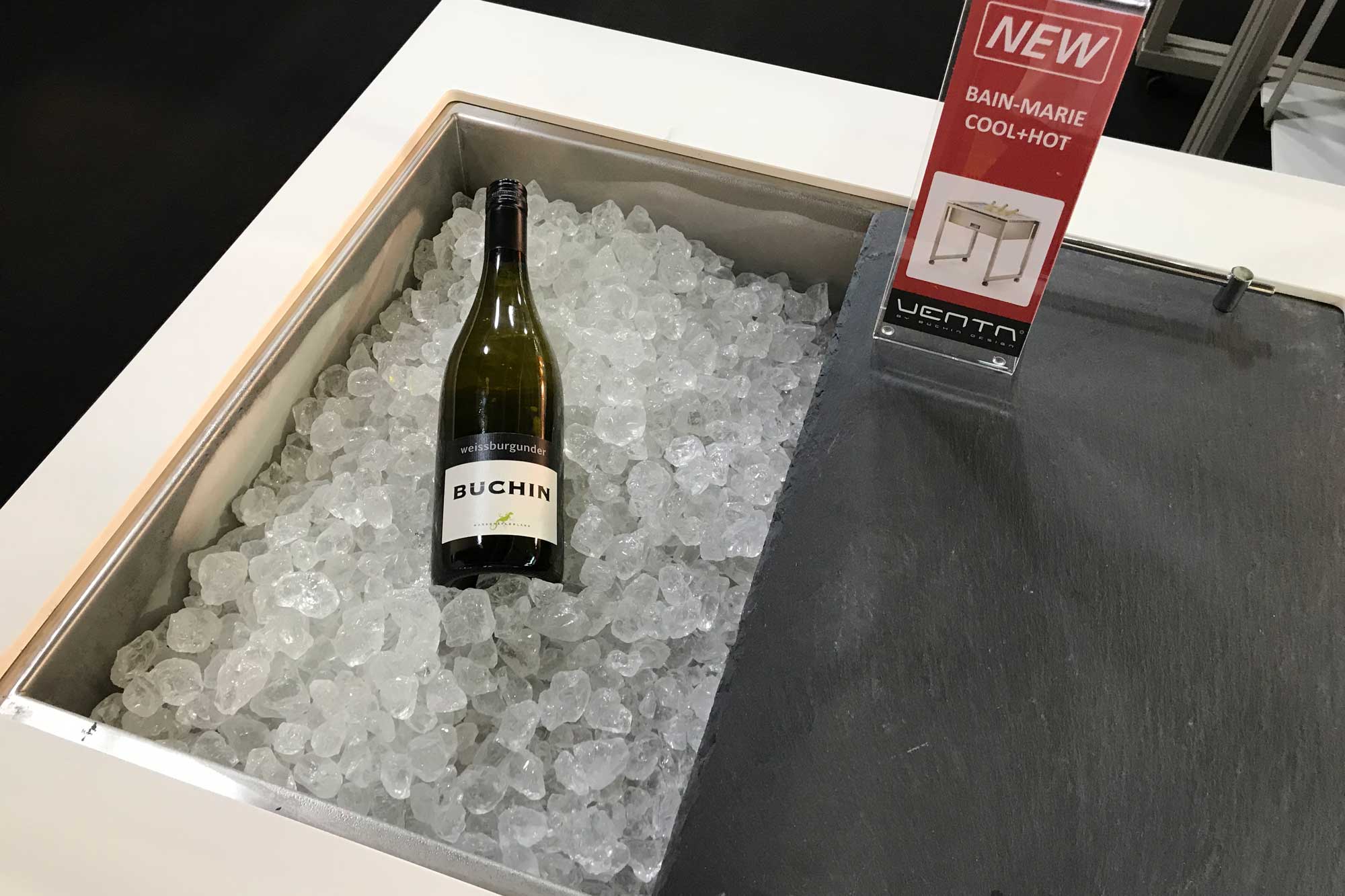 The mobile buffet table STAGE_80_XS_BAIN-MARIE offers completely new possibilities for buffet design. The integrated hot-cold tub allows it to be used both as a cooling table and to keep food warm.
The stainless steel tub has the size 2/1 GN and is 105 mm deep. GN containers with a depth of up to 100 mm can thus be used conveniently. The tub is suitable for cooling salads, desserts or drinks. Due to the integrated cooling channels in the bottom and side walls, a minimum temperature of -5°C can be reached, whereby the ambient temperature should not exceed +25°C. The tub can also be used for cooling salads, desserts or beverages. The salad bowls or bottles are simply placed in the tub. The use of "crushed ice" is not necessary, but it can be used for additional cooling and decoration purposes without any problems.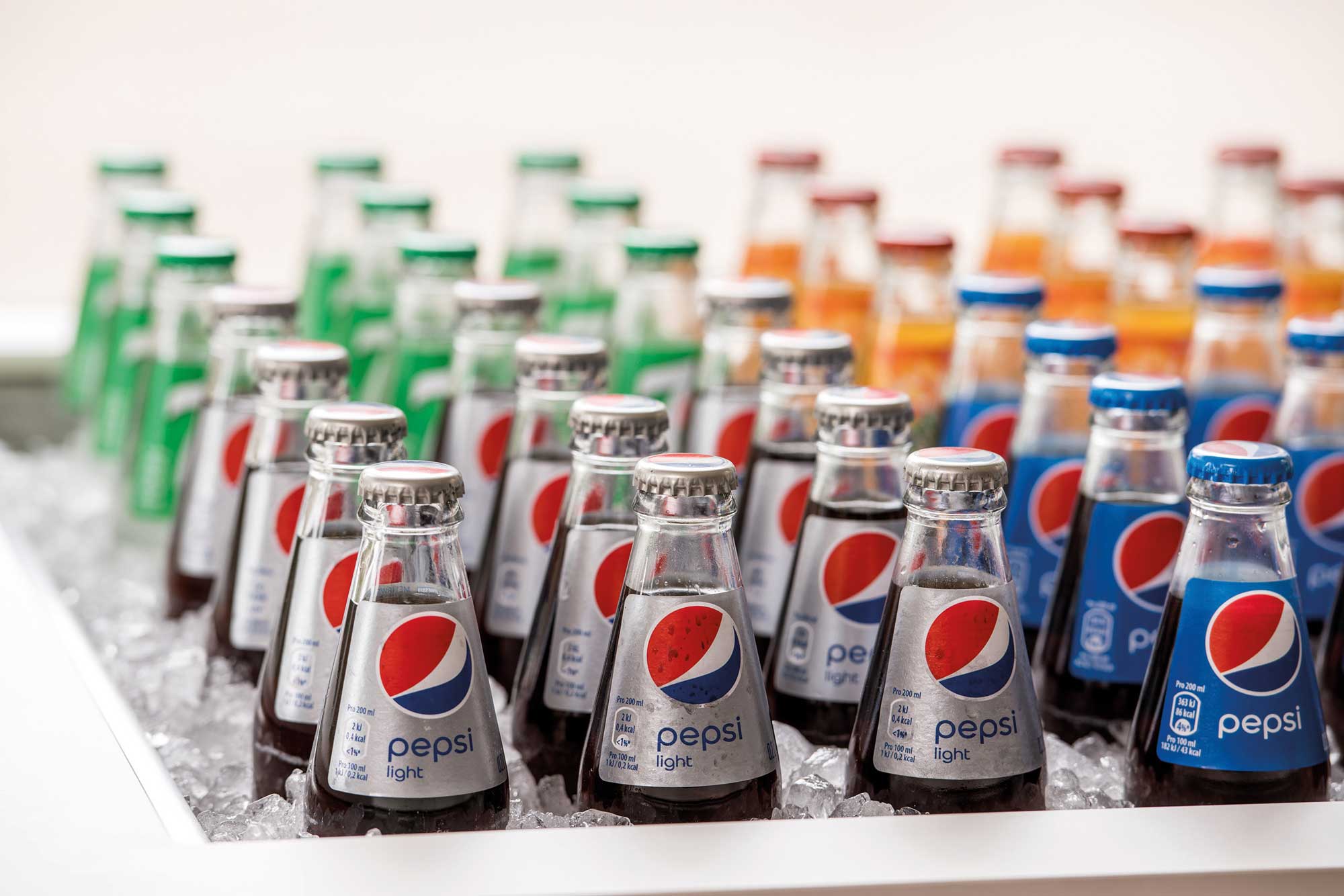 To keep something warm, the tub has to be filled with water. The food is filled into two GN containers of size 1/1 and placed in the tub. The warmed water keeps the food warm like in a chafing dish. After use, the water can easily be drained via the stopcock located in the bottom. The adjustable temperature range for the heating function is from 30°C to 110°C.
Power is supplied via an EU standard cable, which is invisibly led to the floor in a cable duct on the table leg. Depending on requirements, the rear right or left table leg can be used, as both are equipped with a cable duct.
The table has an integrated height adjustment with whom the following table heights can be set: 76, 84, 92 and 100 cm. The table frame stands on castors with an integrated brake.
The scope of delivery includes two additional insert plates. This allows the tub opening to be closed and the table top to be used as a storage surface.
In addition to the STAGE_80_XS_BAIN-MARIE_COOL+HOT model with a table surface of 79 x 79 cm, the table is also available in the STAGE_50_XS_BAIN-MARIE_COOL+HOT version, where the table surface measures 79 x 49 cm.