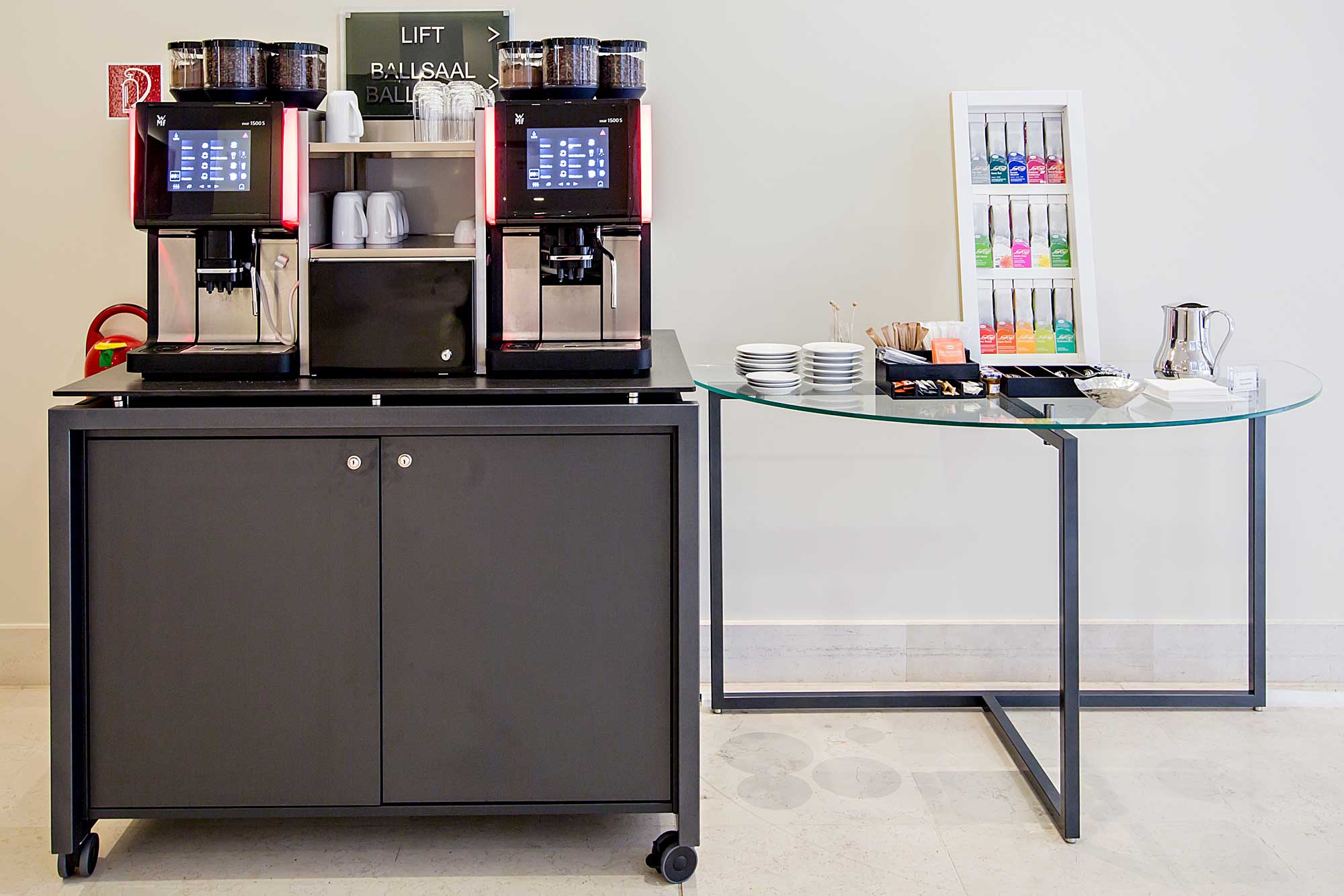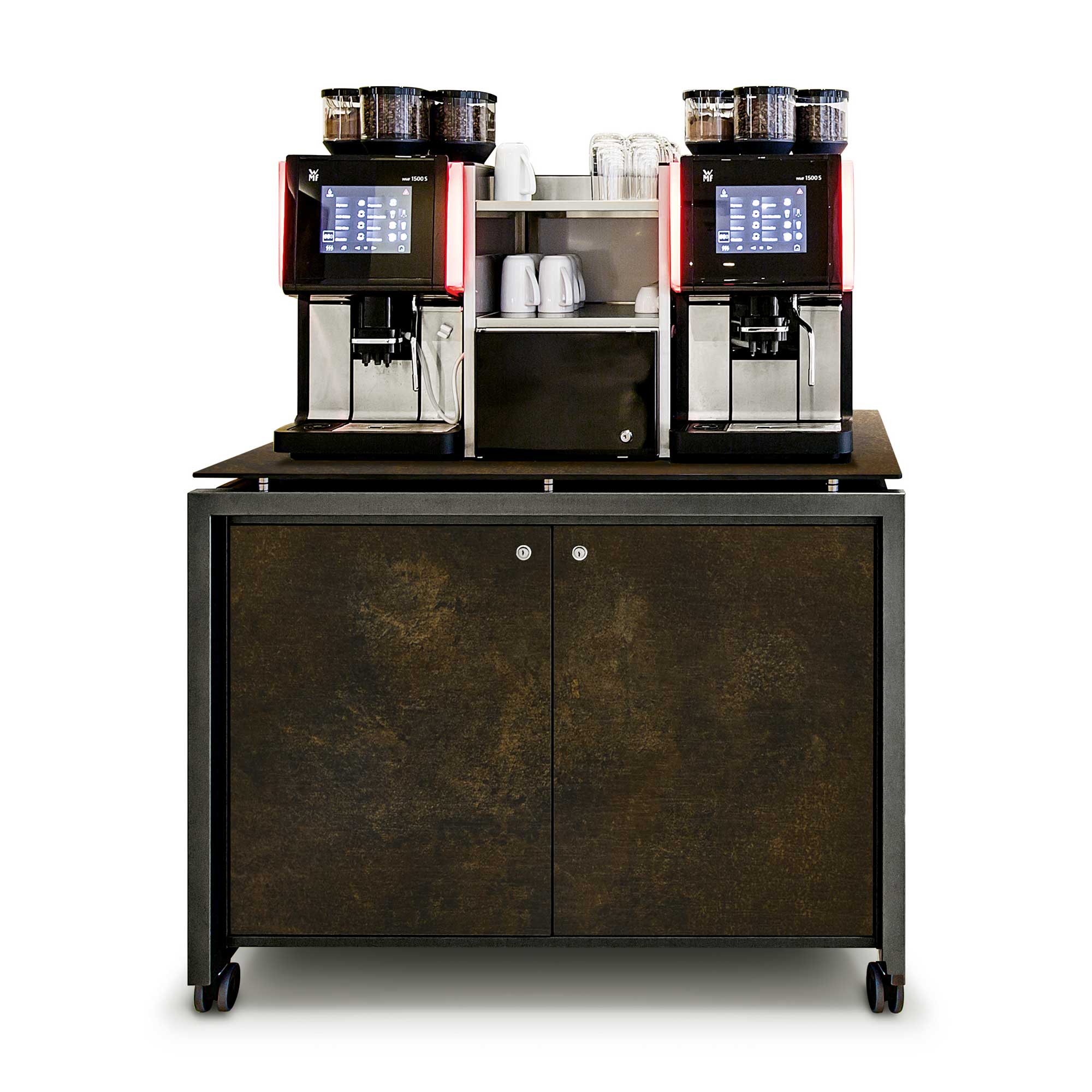 Together with WMF VENTA developed a solution for a coffee station. The complete supply of the machine (fresh water, water filter, waste water tank) is accommodated in a lockable cabinet on castors. The coffee grounds are collected directly under the tabletop in a GN container. Power is supplied via an EU standard cable, which is led out under the cabinet with a cable length of 1 m. The cable is connected to the coffee grounds directly under the table top in a GN container. The WMF coffee machines are set up on the table surface but are not screwed to the table. The openings in the table surface for fresh water supply and coffee grounds disposal are designed for WMF coffee machines. When using coffee machines from other manufacturers, the openings in the table top can be adjusted. VENTA requires a drawing of the coffee machine and then creates the production drawings for the special version.
The VENTA COFFEE STATION is available in two sizes:
STAGE_80_XS_COFFEE_STATION_SQ (Dimensions: 80 x 80 cm) Table height: 92 cm
STAGE_80_XS_COFFEE_STATION_RE (Dimensions: 120 x 80 cm) Table height: 92 cm
All stations are always delivered with the largest available roll d = 75 mm.