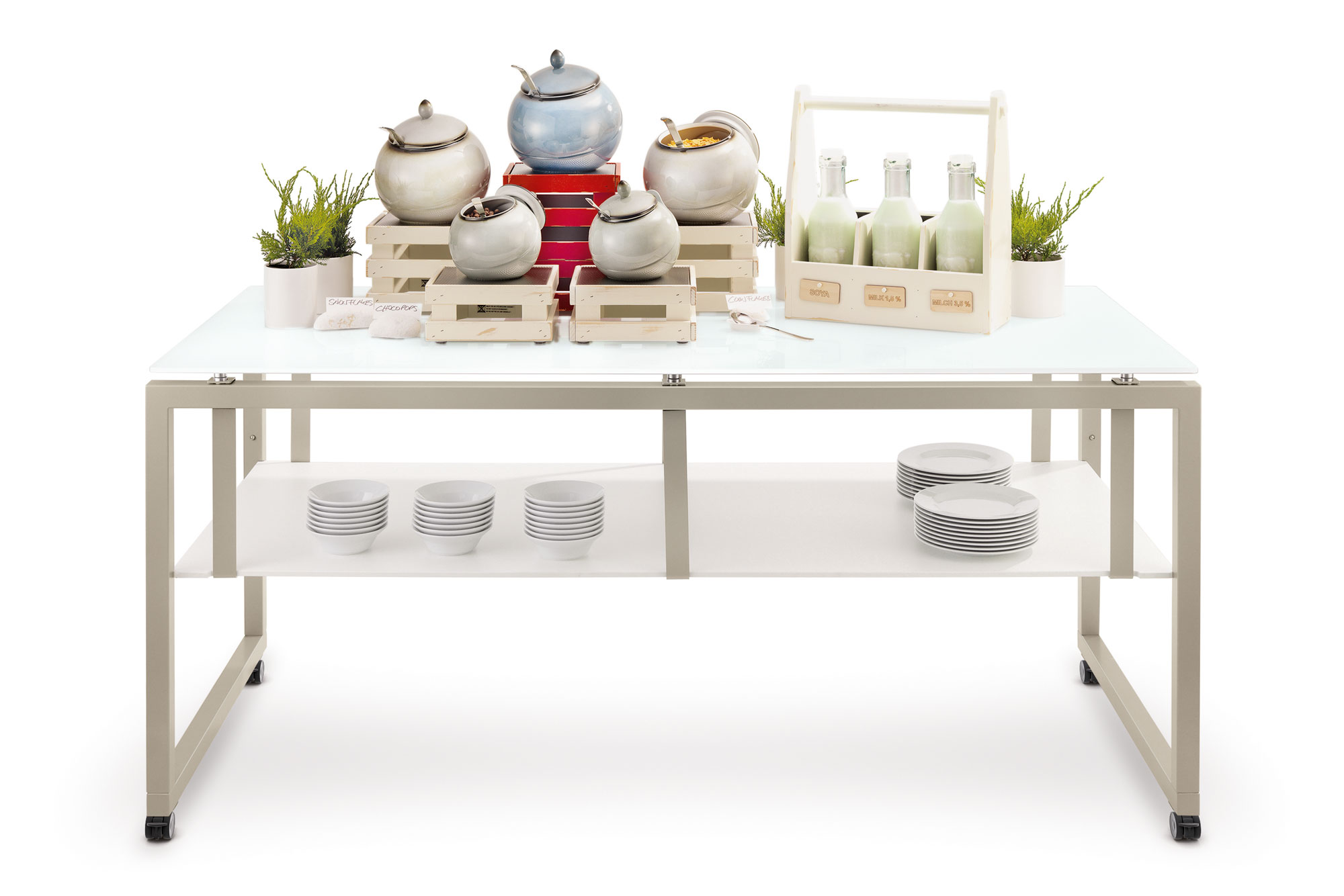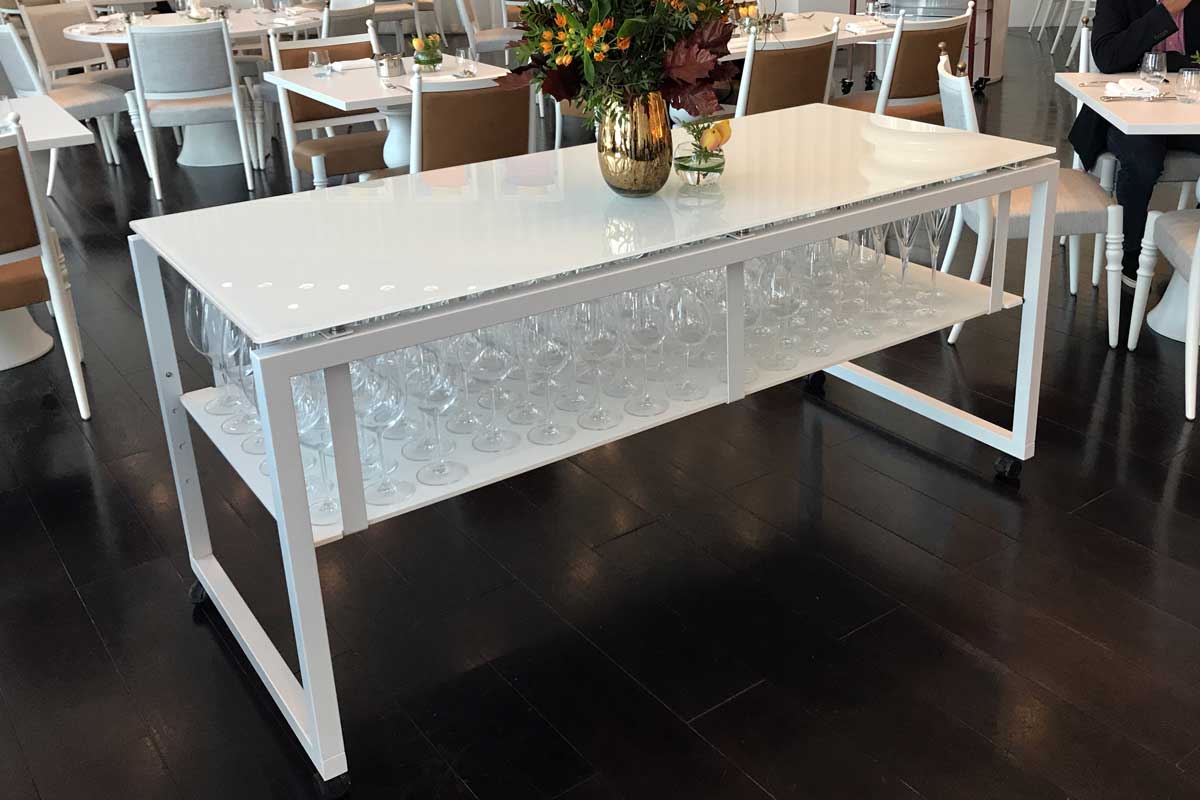 VENTA has a suitable tray for all STAGE tables. This practical storage surface is suspended under the tabletop by three metal brackets, which, as is usual with VENTA, does not require any tools. The shelf is simply placed on the metal brackets, with the four corners additionally locking to the four table legs on the inside.
The metal brackets of the shelf are available in two heights. The standard height is 35 cm (total height of the metal brackets), which, when hooked in, offers an available storage space height of 29 cm on the shelf surface. The second height is 42 cm (total height of the metal brackets), with a usable storage space height of 36 cm.
When using the CHAFING-DISH-SYSTEM tables, the SHELF_42 variant is ideal, as the built-in CHAFING-DISH containers reduce the height of the available storage space.
For the table variants of size XS (STAGE_50_XS and STAGE_80_XS), a "SHELF_LOW" is available, which is placed on the lower table cross members. This variant does not require any storage brackets.