VENTA JUICE/DESSERT STATION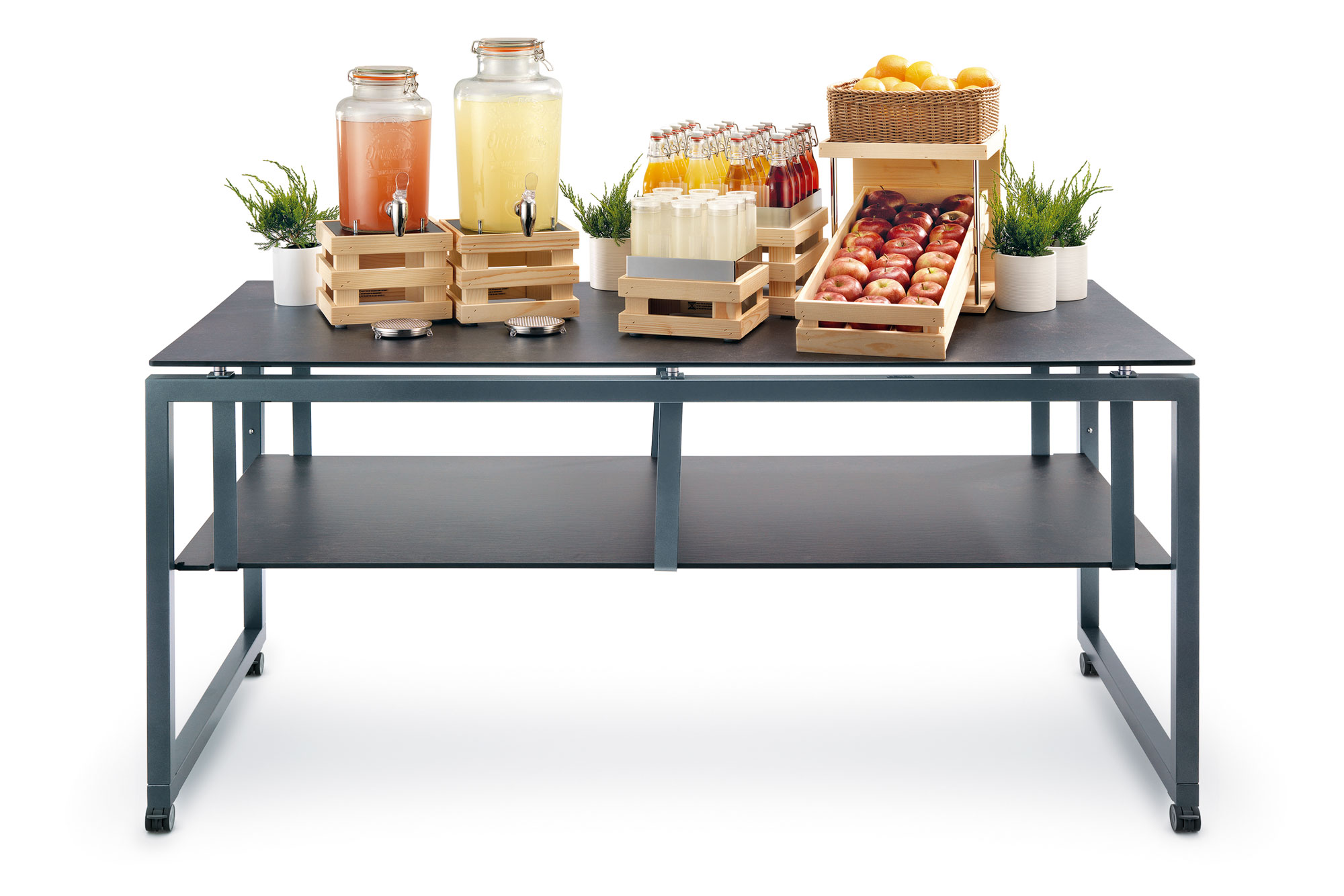 VENTA Recommends the Large Buffet Table
when Setting Up the Juice and Dessert Station
VENTA recommends the large buffet table STAGE_80_L for the installation of juice dispensers, e.g. from FRILICH, when setting up the juice and dessert station. Glasses, napkins and decorations can also be placed on the 1.96 cm long table. If necessary, STAGE_ETAGEREN create additional space. When using STAGE_ETAGERE_COOL_SQ, the larger surface can also be efficiently used for the presentation of small refrigerated desserts in glasses or porcelain dishes.
The buffet table STAGE_80_XS_BAIN-MARIE_COOL+HOT in cooling mode is very well suited for the provision of chilled beverages, which can easily be placed in the 105 mm deep stainless steel tray. In the dessert area the use of the buffet table STAGE_80_XS_COOL+HOT in cooling mode is very practical. The glass surface (650 x 530 mm), which can be adjusted down to -5°C, is perfect for presenting all types of desserts. Ideal is the portioning in small glasses, which can be arranged decoratively on the table surface.
VENTA's own SNEEZEGUARDS can also be used on the two STAGE_80_XS buffet tables. This SNEEZEGUARD offers itself as an additional level for decorations and can also be used in a variant with LED (cold light) for illuminating the food.