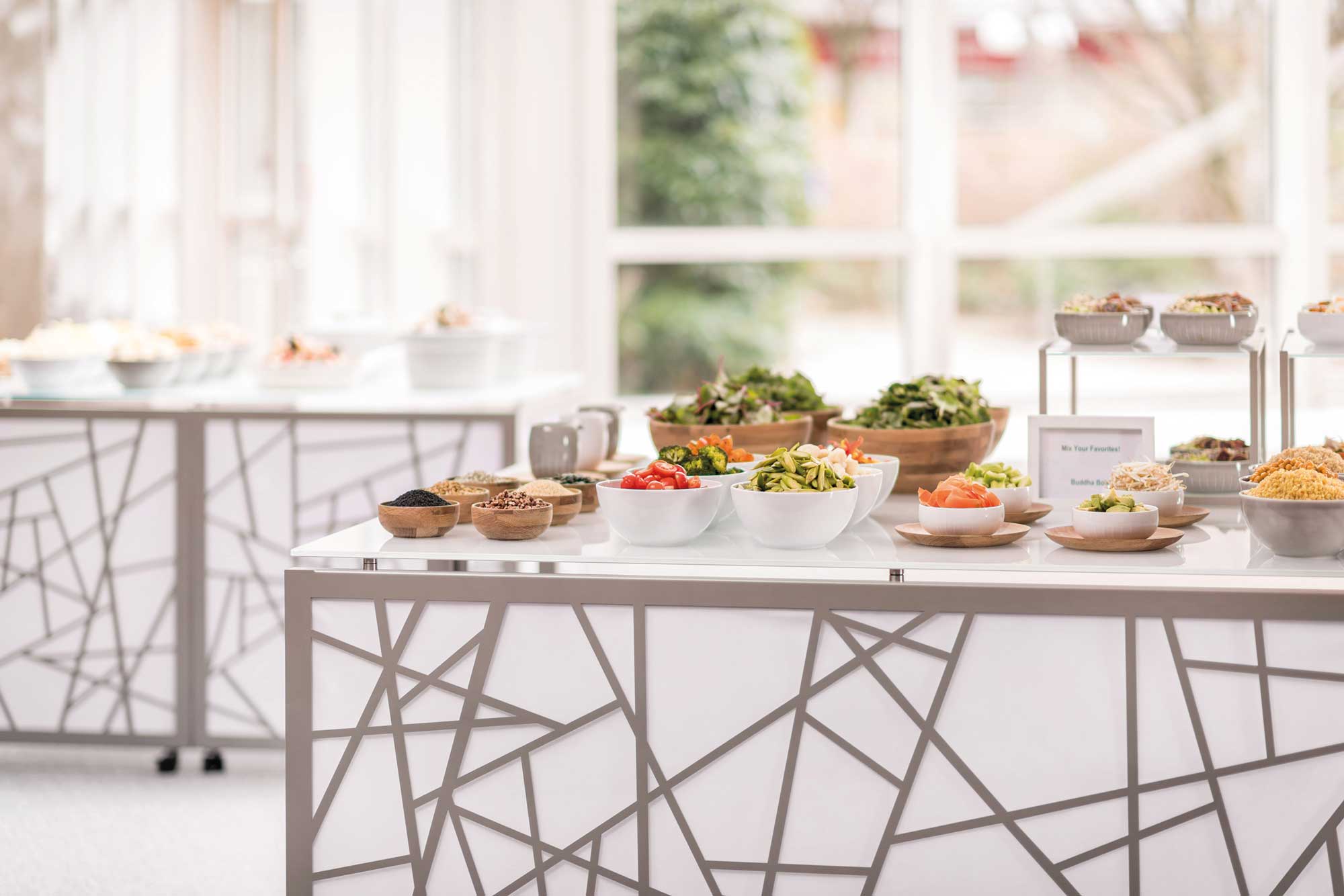 Attractive for the guest
With plenty of storage space on site.
VENTA offers practical BLINDS for the STAGE table system, which can be quickly and easily connected to the table frame via a combined magnet and hook system. With these BLINDS, all four sides of the table can be covered opaquely and thus offer temporary storage space when it is needed. In addition, the BLINDS have a decorative design and, together with the tables, create a homogenous overall impression. The standard table height for using the BLINDS is 92 cm. For use as HOSPI-DESK there is a second BLIND height of 108 cm (table height).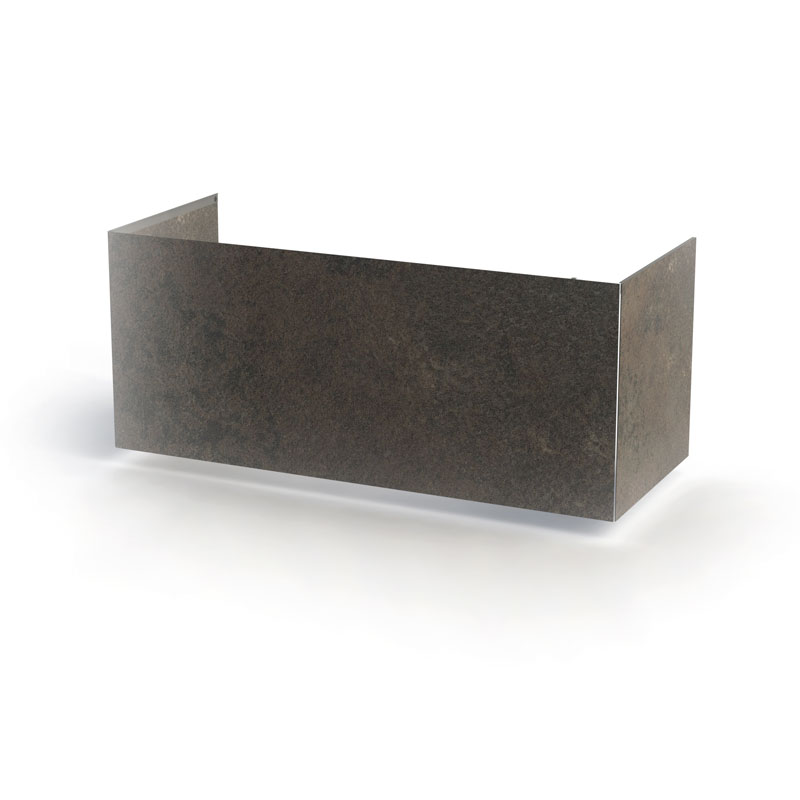 The BLINDS are available in two versions:
Metal BLINDS, material: steel, powder-coated, two decors: BAMBOO & LEAF, open as decor blind or the back closed with polyester fabric (variants in slightly translucent or opaque). The slightly translucent version is ideally suited for the use of lighting effects. VENTA offers an LED panel which is simply placed under the table (optionally also on the SHELF_LOW) and supplied with power via an EU standard cable. The lighting is controlled via a remote control.
The second BLIND variant is an opaque decor variant in "COMPACT PLATE" material with a material thickness of 3 mm. The surfaces are available in many decors, VENTA offers the same variants here as for the table tops, so that everything can be selected to match each other.