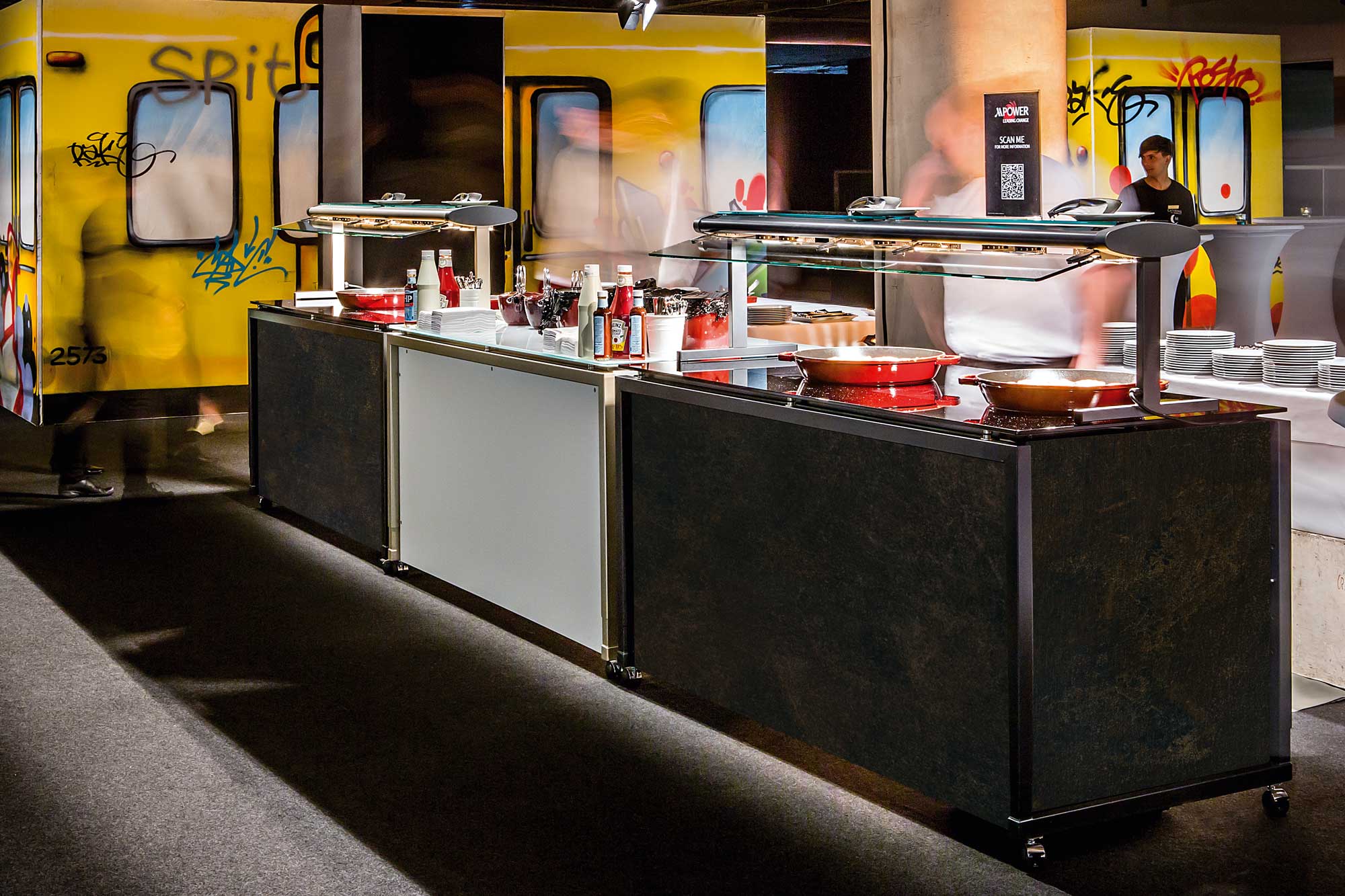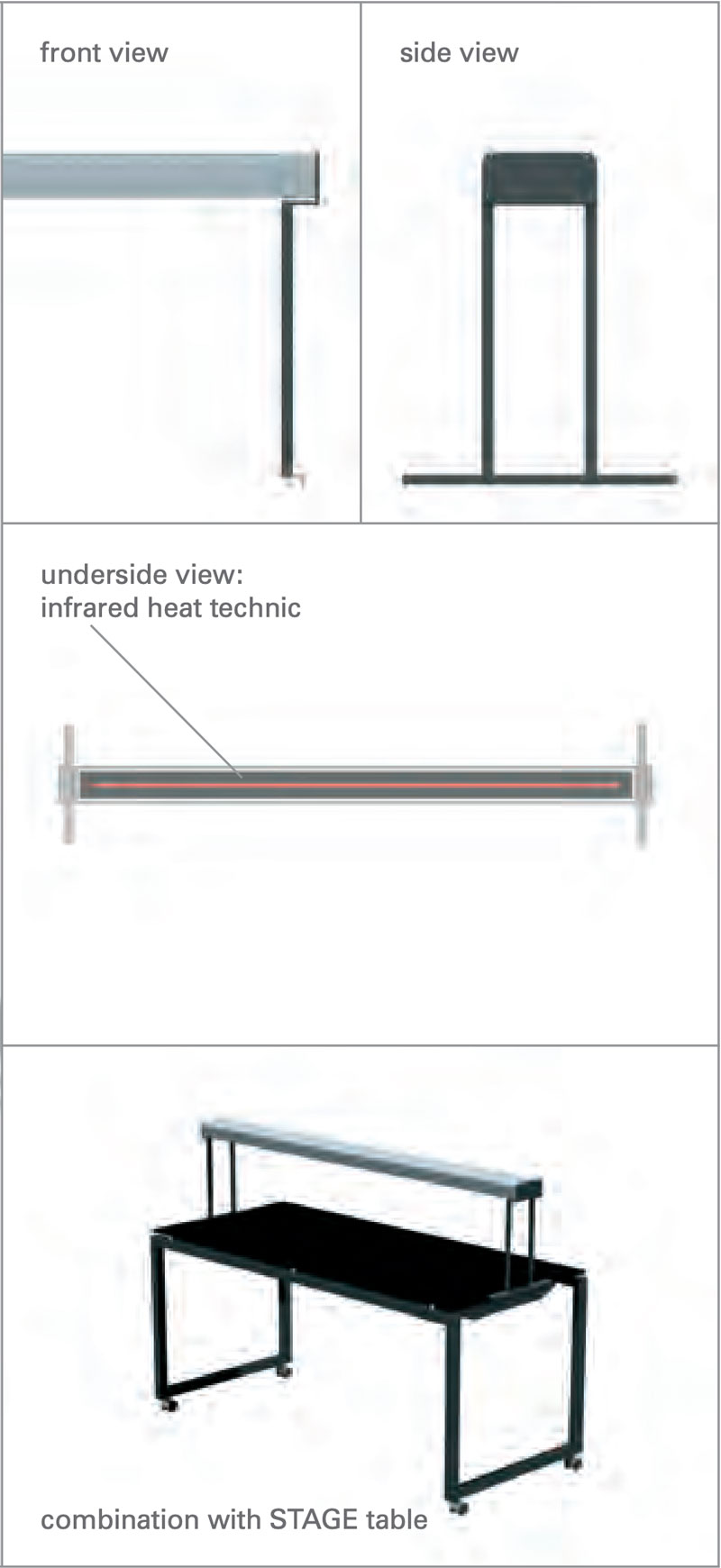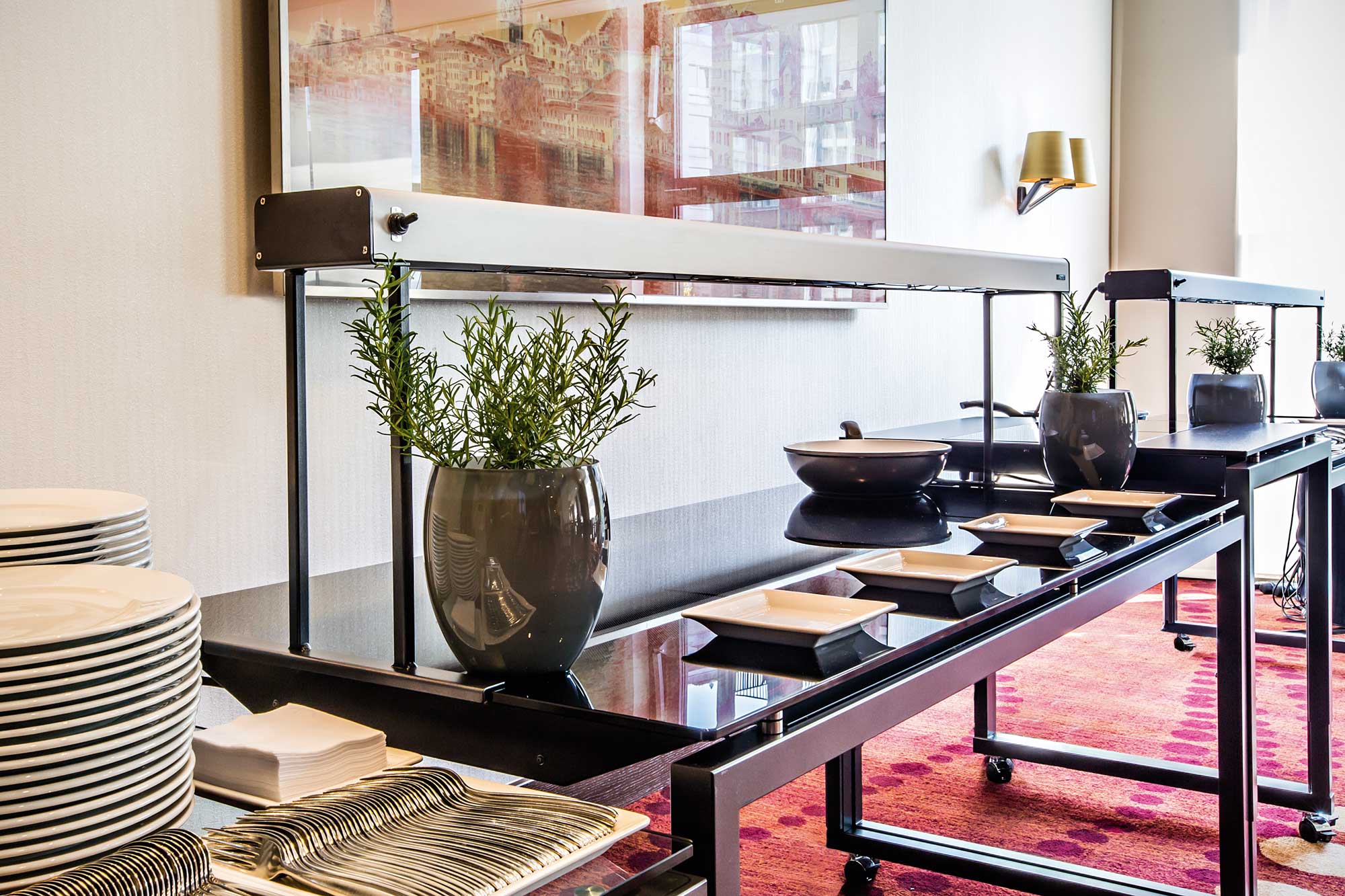 When using VENTA tables with heating function, it is recommended to use a heatbridge to generate additional heat from above, as required. The thermal bridge is particularly advantageous with the option of equipping the table top with many pots and pans of different sizes, as the food is usually presented here without a lid. This also applies to the use of tables with built-in chafing dish elements. Also here the lid is usually removed, so that the additional warmth from above is very helpful.
VENTA offers two different heatbridge systems. The HEATBRIDGE_BEER is the top model with five-stage adjustable heat lamps, additional cold light option and integrated glass as spit protection. The customer can choose between a single-sided and a double-sided system. The double-sided glass version is suitable for placement in a room, whereas placement on a wall usually only requires a single-sided spit protection.
The HEATBRIDGE_BARTSCHER is the budget system that only has a long heating wire that is switched on or off. A temperature control is not possible here and the option of a spit protection is also not given.
Both heatbridge systems have specially designed angled feet which are exactly aligned to the length of the table top. The feet grip the table top and with the additionally attached anti-slip foil, the thermal bridge is placed absolutely securely on the table. The table can thus be easily rolled into other rooms without the danger of the heatbridge slipping off the table.