Exclusive Design Cocktail Table Solution
for the Food & Beverage Sector in the Hotel, Event and Catering Industry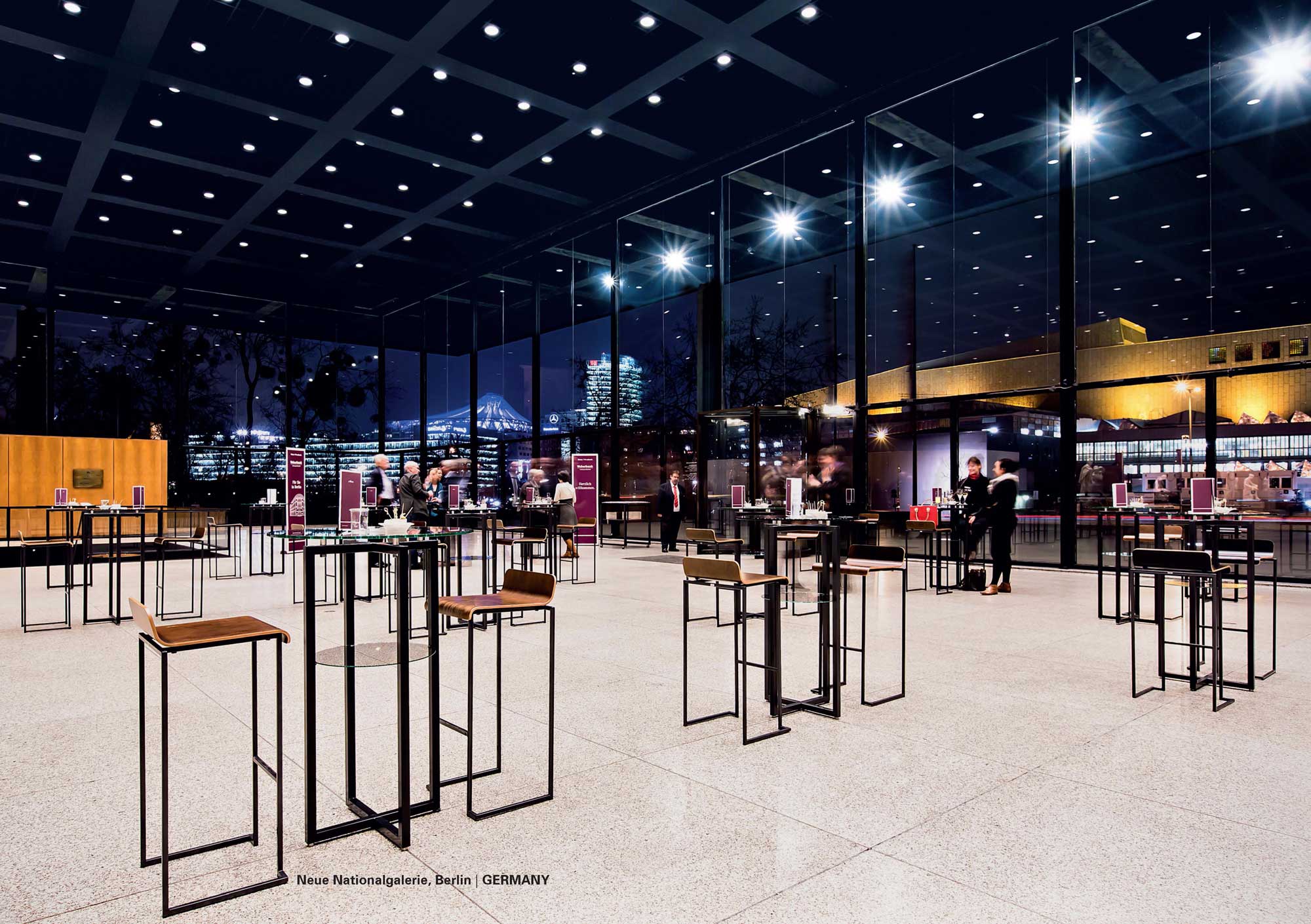 Quick Assembly and Disassembly without Tools.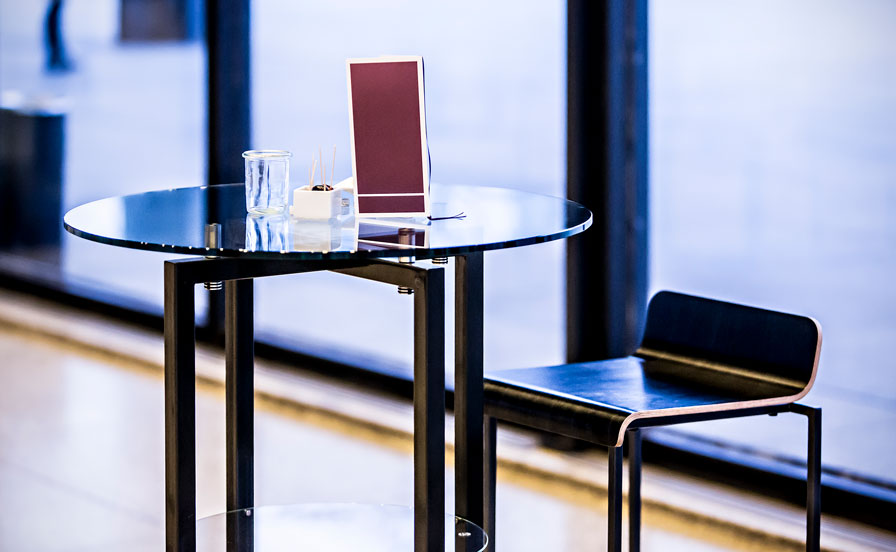 The needs of the hotel, event and catering industry were decisive in the design of the exclusive VENTA cocktail tables. Fast assembly and disassembly without tools, small space requirement, transport without packaging by means of a specially developed transport trolley, which holds up to 10 cocktail tables, speak for our elegant VENTA cocktail tables.
The advantages are obvious: VENTA cocktail tables can be moved, adjusted and stowed easily and without any problems. We know that storage space in a hotel or event location is never sufficient, which is why we have integrated clever folding and stacking systems.
A special hinge system opens and closes the frame with two side wings. When opened, this hinge is not visible. Frame and table top are invisibly connected by a special construction element and four firmly anchored wheel screws. The stability is guaranteed by a screw wheel on the lower part of the frame, which can be easily adjusted with the foot.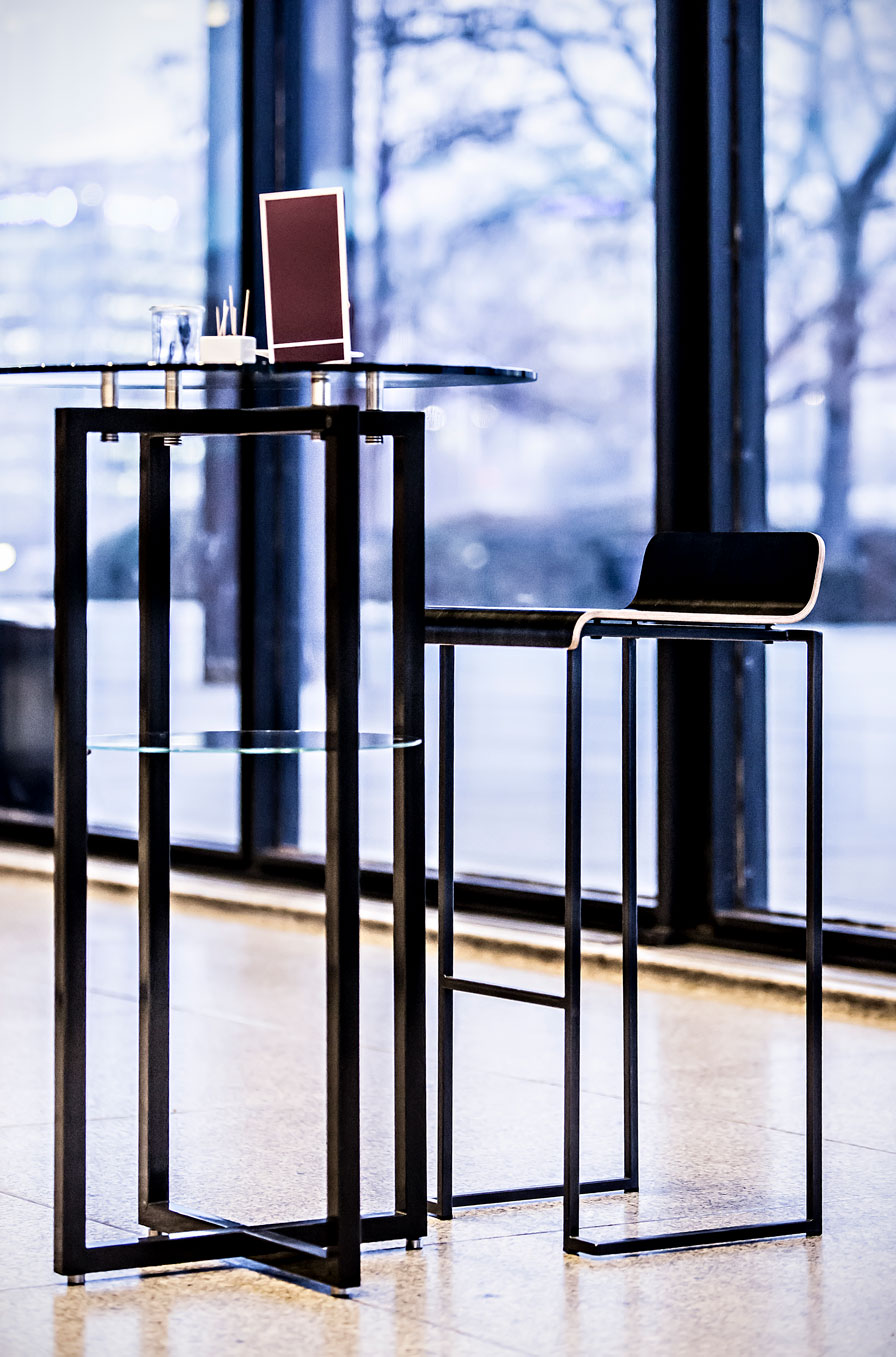 Our bar tables are powder-coated in steel and available in many colors. For the glass plates we naturally use safety glass and offer them in round or square form as well as in many colors. The high-quality standard surface consists of slightly greenish float glass, but is also available in lacquered or colored glass. Please refer to our color palette for the different colors.

Our Cocktail Table – with Design and Style is Always the Centre of Attention
Our high-quality buffet furniture meets the great demands of the hotel, event and catering industry in every aspect. For this we have developed the exclusive and flexible VENTA Interior line. The special talent: it is elegant in design and at the same time so functional that it perfectly meets the ever-changing requirements of the hotel, event and catering industry for interior design during an event. Our VENTA furniture is thought through down to the last detail.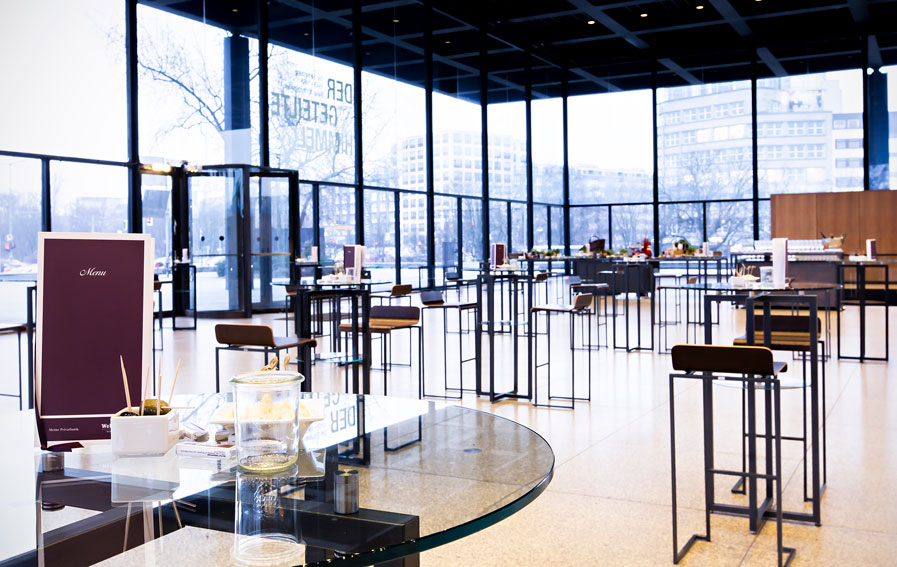 The elegant cocktail tables can be folded and assembled and disassembled in a few simple steps – without any tools. Thanks to a trolley system, the furniture can be stored and transported in the smallest spaces. The trolley system impresses with a minimum of packaging material. All furniture is foldable, mobile and can be used anywhere. More flexibility is not possible.
But functionality is not everything. The exclusive design of our bar tables also has top priority. That's why we have designed our furniture so elegantly that it looks modern and stylish – and you do not reralize how practical and versatile it is.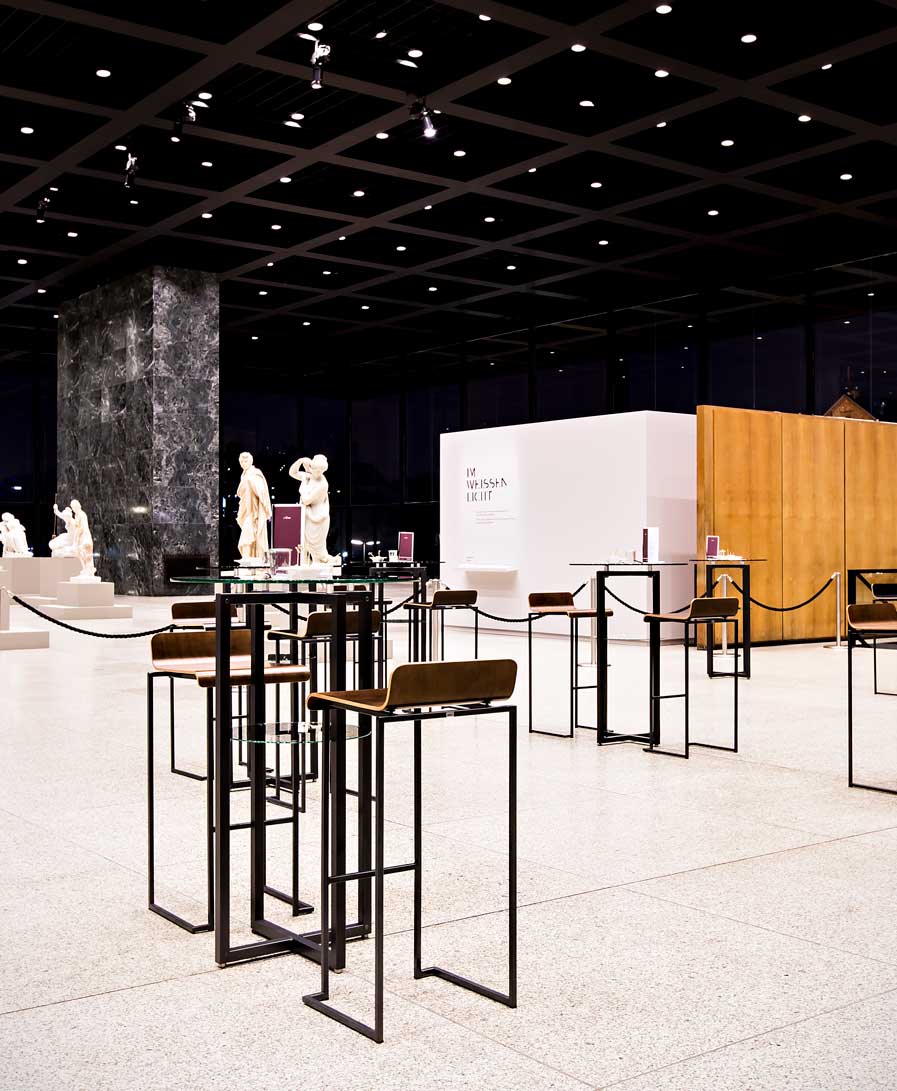 The cocktail table is perfected down to the last detail. The combination of design and function is unique. The design of the tables is simply elegant. Hardly anyone would suspect a folding table that can be accommodated in the smallest spaces. Development, construction and design by Büchin Design have the motto: Exclusive, elegant, modern, timeless, noble and practical. VENTA offers buffet table solutions for innovative first-class food presentations: design and exclusivity coupled with functionality and intelligence for the hotel, event and catering industry.