Signature FSE has been appointed as the UK food service sales agent for Venta, a German brand which produces a range of stylish induction buffet tables.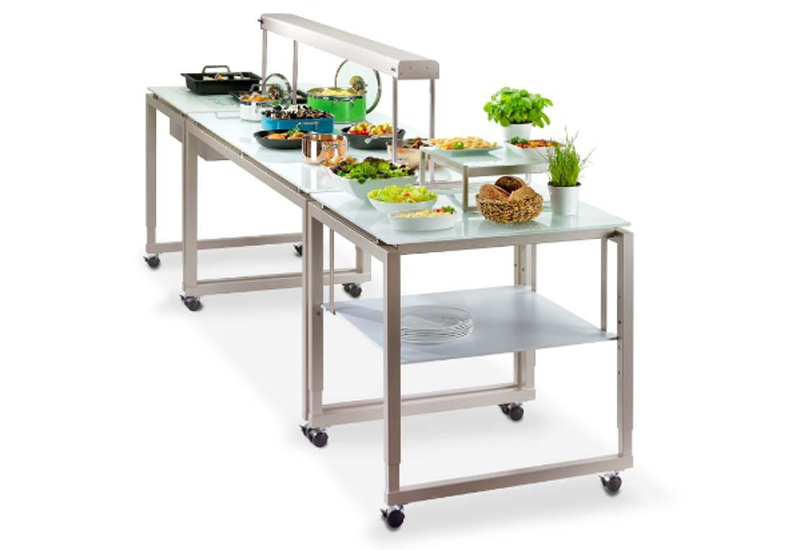 The Venta product line is ideal for practical buffet display and can be used in various ways within hotels, depending on the food to be displayed and its heating requirements.
The multi-point induction table allows hoteliers to create an interesting display using different sizes and shapes of cocottes and dishes across the table.
Berlin-based Buchin Design, which manufactures the Venta line, designed the tables in a minimalistic style to guarantee a modern and discreet look to any hotel or restaurant environment.
The equipment is already been used by the Marriott Grosvenor Square Hotel in London, as well as other leading hotel groups worldwide.
Paula Sherlock, director of Signature FSE, said the product line was a strong addition to the company's portfolio.
"The use of induction technology for buffet display means precise temperature control and therefore enhanced food preservation," she said. "The Venta product range offers a practical and flexible solution, including hot, cold and ambient buffet tables."
Venta is one of several European brands that Signature has struck sales arrangements with over the last few months.
It also recently began commercial partnerships with Germany-based Livecookintable and the Italian firm Pinti Inox.