German foodservice equipment brand Venta has launched buffet tables with openings to allow chafing dish units to be fully integrated into the table surface.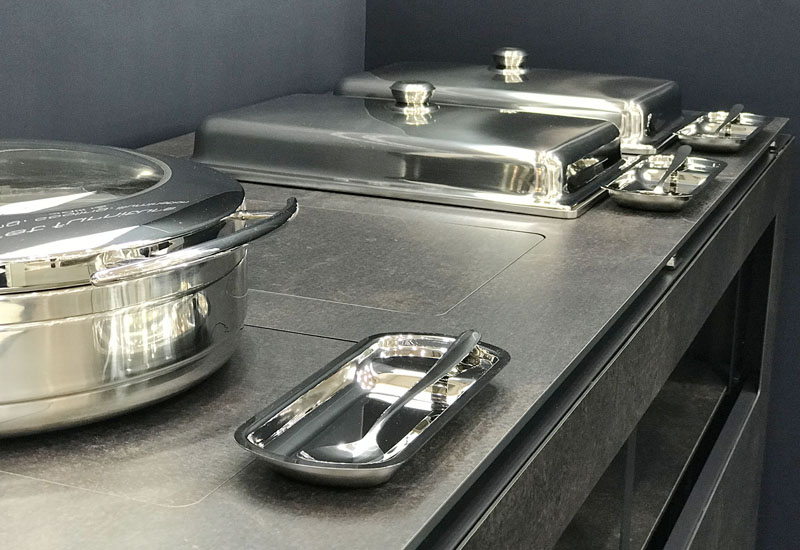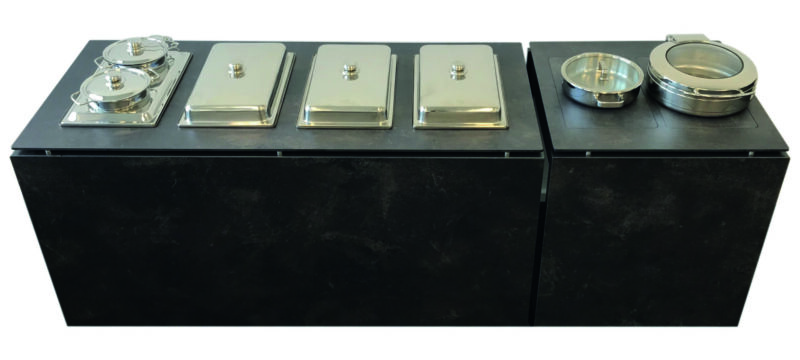 The Chafing Dish System revolutionises the way chafing dishes are commonly presented and used on buffets thanks to the sleek style of Venta tables as well as the technology used to keep the chafing dishes warm during service.
Venta offers two options to operators: the first one using plug and play inset induction technology for chafing dishes that are built in the table surface; the second option is to mount an electric heating element under each chafing dish.
Six different sizes of the chafing dish tables are available with a wide choice of finishes. Front and side blinds can also be added on the side of the table as an option.
The tables come with castors so can be moved to another room within the venue but they can also be packed away and transported to another site thanks to their trolleys.
Venta's Chafing Dish System is particularly aimed at hotels and restaurants in need of practical and flexible buffet display equipment.
The product is available to order in the UK through Signature FSE.