A luxury hotel in Hampshire has begun using Venta and Livecookintable cooking equipment as part of its buffet service in a bid to optimise guest experience.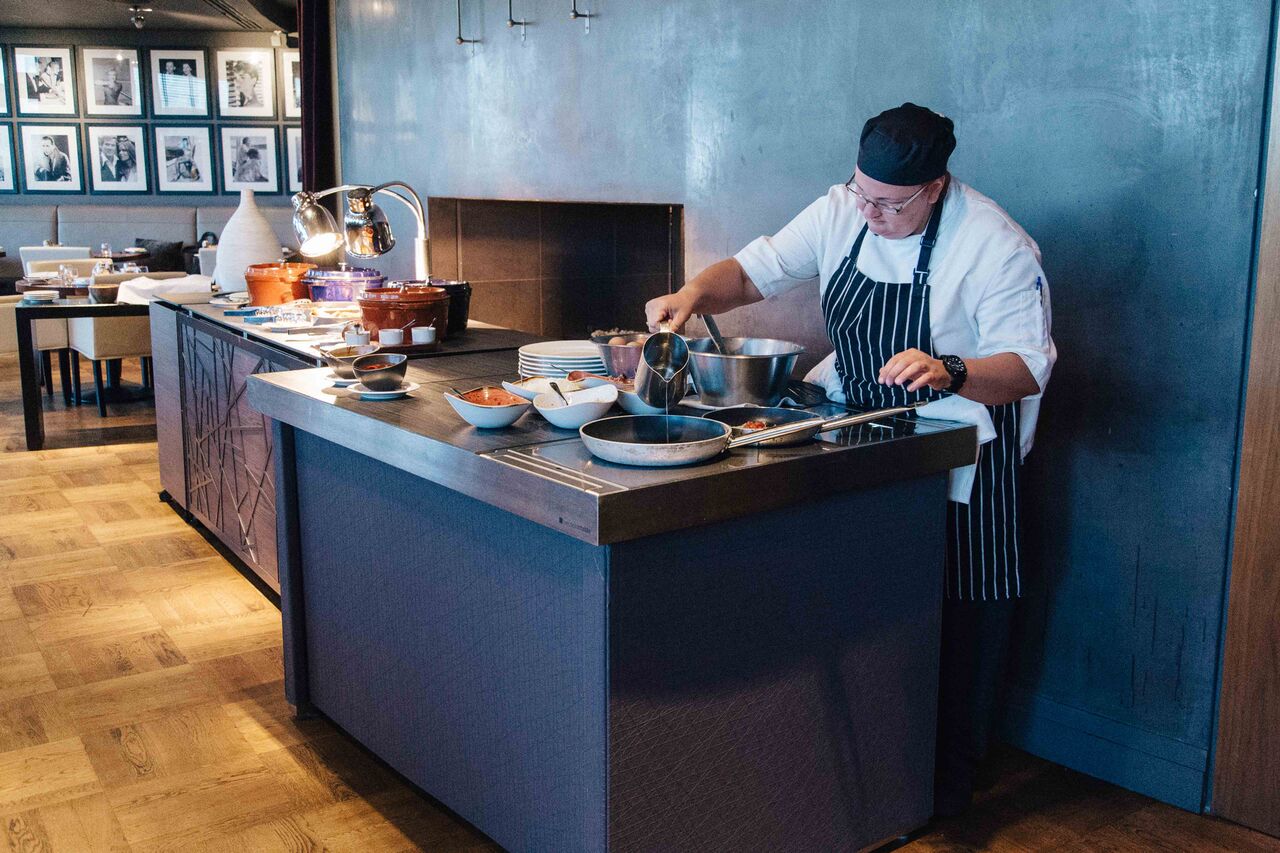 The Aviator – a hotel by TAG in Farnborough that is linked to watch brand TAG and located near its own private airport – is using the equipment from Signature FSE for daily buffet service, as well as corporate events and weddings.
The hotel chose Venta's modular buffet system, which has wheels to make it easy to move around and store. The induction table system is also said to help prevent dishes from chafing, which will save product replacement costs.
In addition to the Venta table system, the hotel purchased an integrated plate warmer to keep food warm for a longer period in a bid to optimise guest experience.
Another brand that Aviator is using is the Livecookintable cooking furniture. The hotel acquired two of these tables which allows staff to cook omelettes in front of guests.
Fabrizio Braga, food and beverage manager at The Aviator, said: "They're both functional and look like furniture, not equipment. Venta and Livecookintable products work well together functionally as well as visually."
Braga is particularly pleased with the Hot + Chill unit, which keeps food warm or cool due to its temperature range from -3ºC to 110ºC.
He said: "It is our top equipment as it's so easy to swap from one setting to another. The same Livecookintable equipment can be used throughout the day for the various services."
"Livecookintable gives us great flexibility in our operations and allows us a great turn around between the end of the breakfast service to the start of the lunch service."