Modular buffet systems brand Venta has added increased safety and hygiene features to its flagship product by introducing 'Frontshield' panels.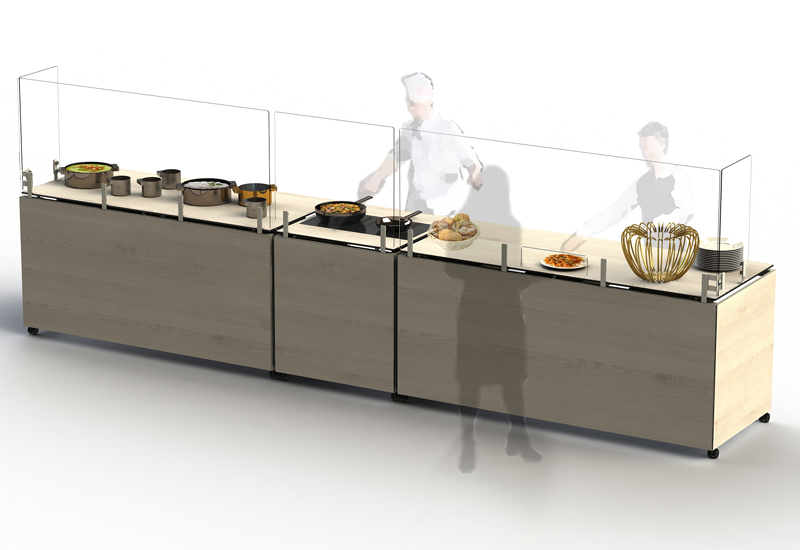 The Frontshields are transparent plexiglass panels that connect to Venta tables to prevent guests from touching the food, dishes and the buffet surface.
Service staff behind the table puts the guest's selection on a plate and serve the food through an opening in the panel.
Smaller Sideshields can also be mounted on the sides of the buffet tables for added safety.
The material of the clamps is stainless steel with powder coating according to the colour of the base frame.
Venta is distributed through Signature FSE in the UK.