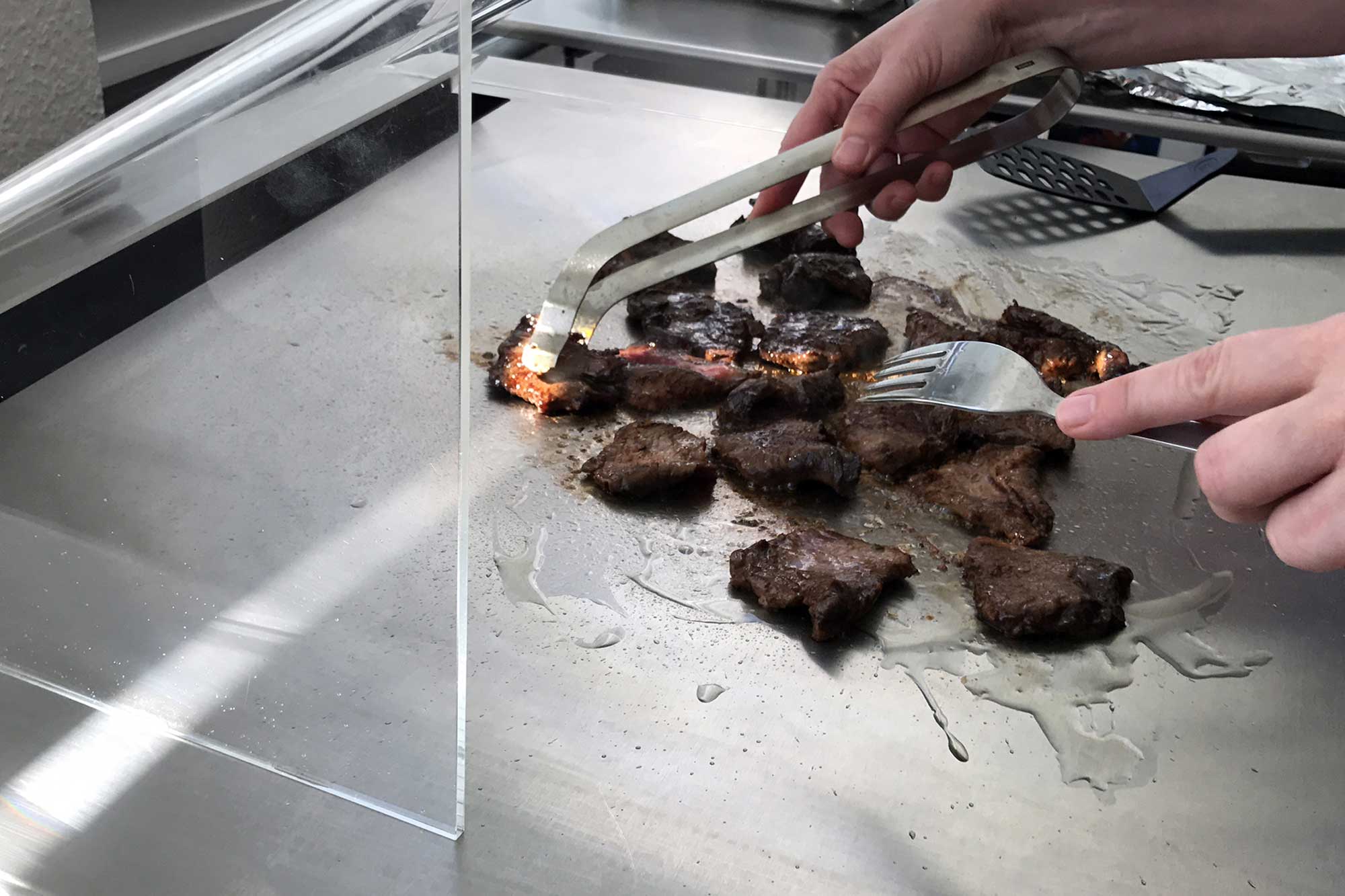 Unfortunately, the model TEPPAN_GRILL is no longer available. Spare parts for this table are of course still available. The successor model is available from the company www.qookingtable.com. 
HOT DESK – the hearth of the Third Millennium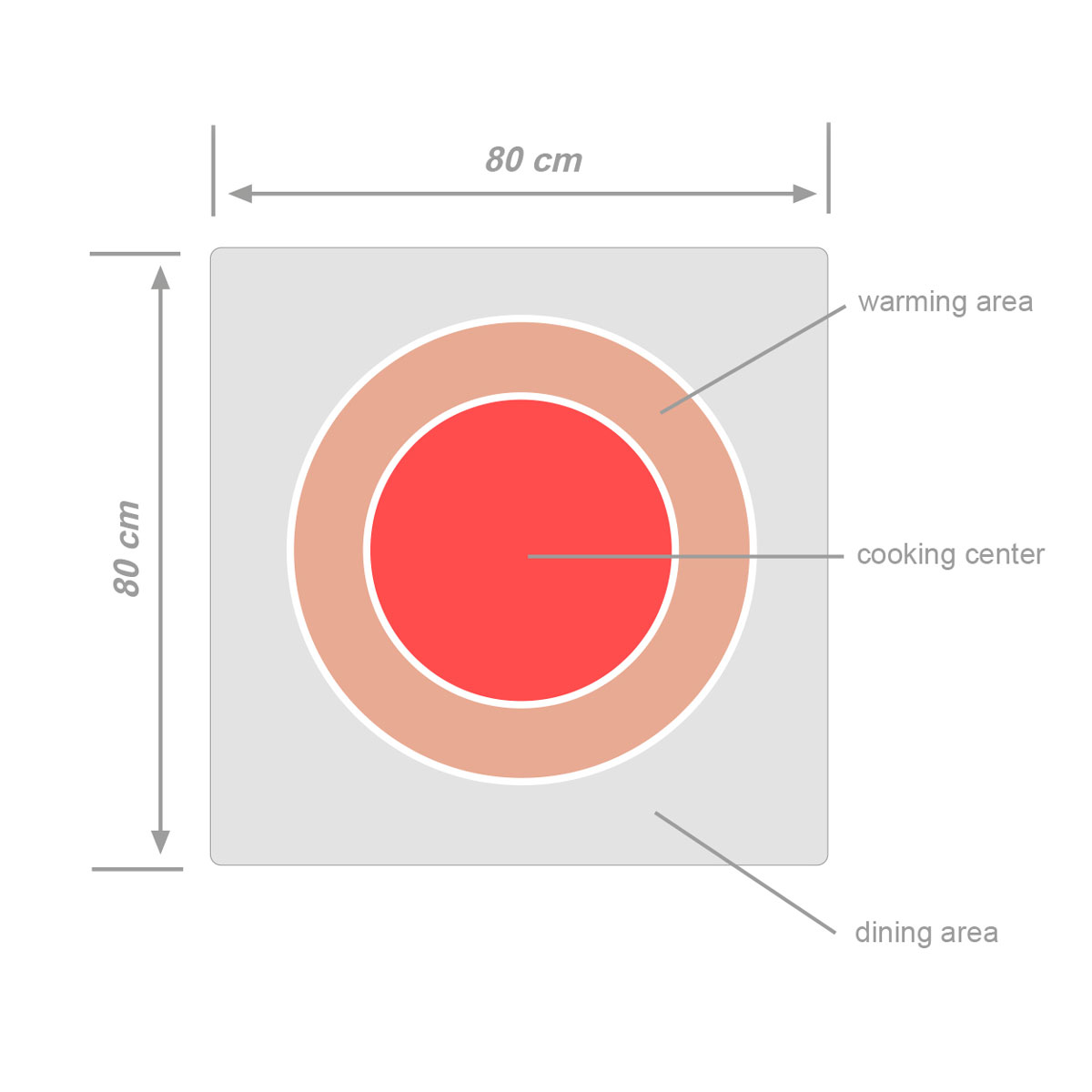 The STAGE_80_XS_TEPPAN_GRILL table is designed for use in live cooking. This table is equipped with a special technique that allows a hot hollow of 2 cm depth and 40 cm diameter to be created in the middle of the table. A 10 cm wide warm retaining ring is created around the hollow, while the outer areas of the table are completely decoupled from the heat and remain cold. The temperature in the middle of the table is approx. 220°C, while the warming area is approx. 70°C. The table is equipped with a warming ring. Many dishes can be prepared on this table, whereby the short and sharp browning of meat or sea animals is particularly suitable.
Power is supplied via an EU standard cable, which is invisibly led to the floor in a cable duct on the table leg. The rear right or left table leg can be used as required, as both are equipped with a cable duct.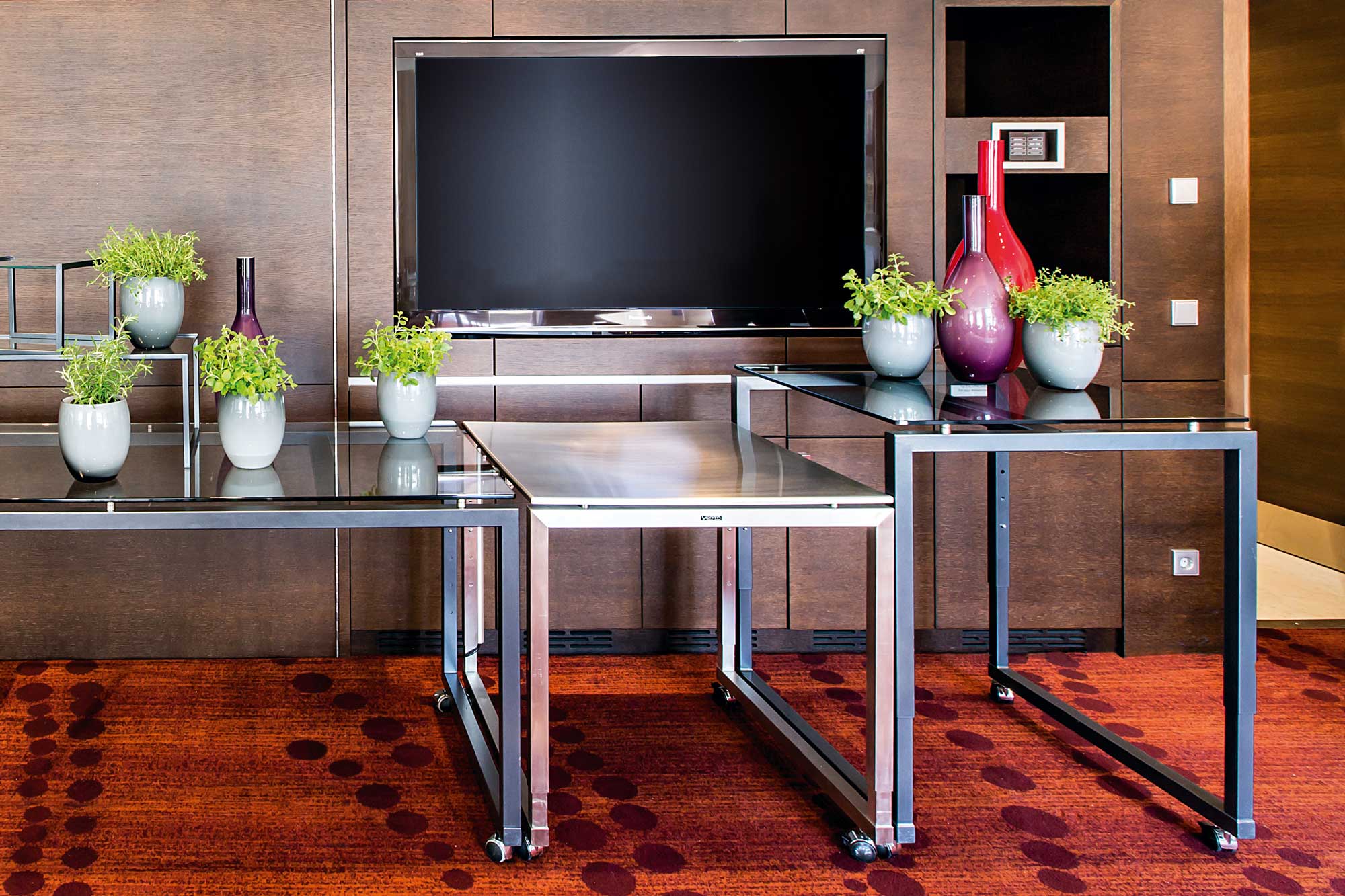 The table has an integrated height adjustment with which the following table heights can be set: 76, 84, 92 and 100 cm. The table frame stands on castors with an integrated brake.