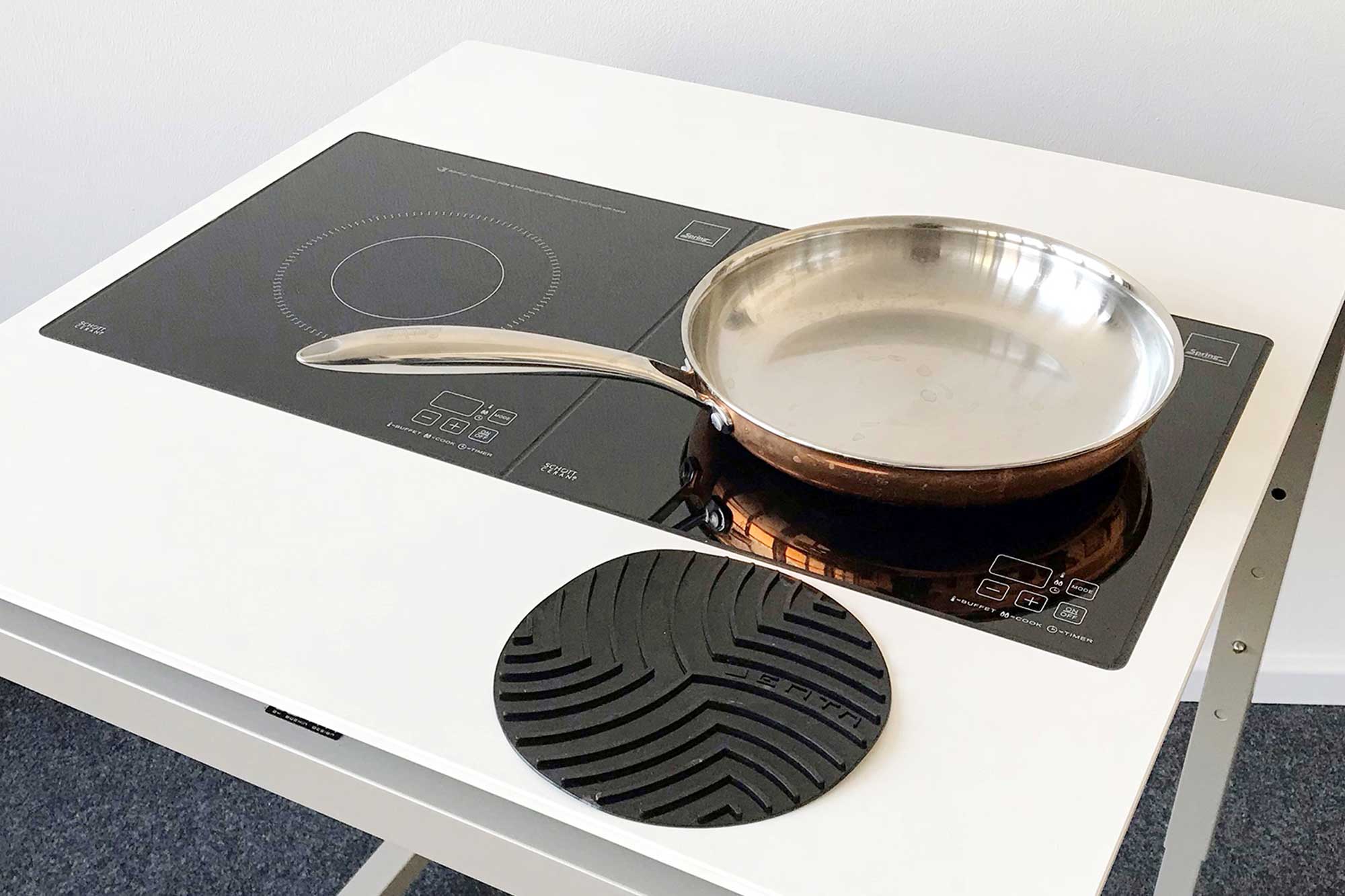 Unfortunately, the model INDUCTION_COOK is no longer available. Spare parts for this table are of course still available.
The STAGE_80_XS_INDUCTION_COOK is a practical table with two flush-mounted hobs (2.5 kW per hob). The surrounding surface consists of the material "compact plate" which is not heat-resistant and therefore must be protected from the effects of heat by the silicone coasters supplied when hot pots or pans are set down. The two induction hobs can be controlled individually via touch control panels. A maximum temperature of 240°C can be set.
Power is supplied via an EU standard cable, which is invisibly led to the floor in a cable duct on the table leg. Depending on requirements, the rear right or left table leg can be used, as both are equipped with a cable duct.
The table has an integrated height adjustment with which the following table heights can be set: 76, 84, 92 and 100 cm. The table frame stands on castors with an integrated brake.